It seems that the crypto bulls could be coming extremely close to NFTs and this is somehow explained due to Ethereum. Check out what an important analyst has to say about all this below.
ETH could bring bulls to NFTs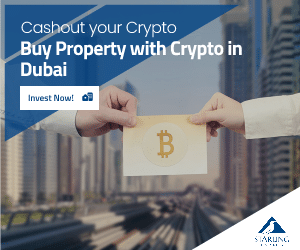 A closely followed crypto analyst says that the potential for a new fork of Ethereum (ETH) makes him very bullish on the non-fungible token (NFT) sector.
The pseudonymous trader known as Kaleo said not too long ago that he's got his eye on Ethereum's upcoming merge to its Beacon Chain, which already runs the proof-of-stake model.
It's also important to know the fact that a lot of people are looking forward to Ethereum's big update. Also, some are critical of it, and discussions of a possible hard fork back to a proof-of-work (POW) chain post merge have risen.
In such a situation, Kaleo said that since all non-fungible tokens on Ethereum will presumably also reside on the new chain, NFT holders could essentially double their collections.
"Hypothetically – let's say there's a semi-viable ETH proof-of-work fork that emerges post merge (to make it easy going forward, let's call it pETH)."
He continued and said this:
"Any ETH NFTs you own pre-fork, you now own on both chains."
Kaleo said that there would definitely be a decent amount of volume for NFTs on the forked chain if any DEX (decentralized exchange) supports pETH.
Speculating the dominant chain
The reason for which this could be happening is that the community begins to speculate which will be the dominant chain.
Check out more about what he had to say and head over to the original article posted by the online publication the Daily Hodl. 
Other than this, stay tuned for more predicitons from the crypto space and also make sure to keep your eyes on the markets.