The Winklevoss twins, founders of Gemini crypto exchange have been very vocal all the time regarding a regulated world of crypto.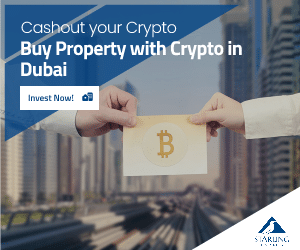 Their crypto exchange Gemini is fully regulated as well.
The twins' goal is to change the Wild West image of the crypto space which has been under the terror of hacks, scams and fraudulent ICOs.
Their plan is to make the cryptosphere a safer place which would welcome more enthusiasts in a trustworthy scenery.
"Crypto needs rules" campaign
Bitcoinist notes that the Winklevoss "Crypto needs rules" billboard has been heavily criticized by Bitcoin fans.
Bitcoin has been designed in such a way in which people can transact without having to trust anyone, and this should be happening even in the presence of bad actors.
"Some have wondered why Gemini believes the Revolution Needs Rules," Cameron Winklevoss responded last week, says Bitcoinist.
He said that the answer is this: "Answer: Crypto doesn't need rules, but the companies built on top of it do."
The case of QuadrigaCX
He brought up the famous case of the Canadian exchange QuadrigaCX that resulted in people losing millions after the CEO's death.
It was reported that After CEO Gerald Gotten died the past December, the exchange was not able to access the password or recovery key, says The Guardian.
"About $190m in cryptocurrency has been locked away in an online black hole," the online publication wrote.
New research that has been revealed by the crypto outlet Zerononcens claims there is a "solid possibility" that the deceased CEO of the exchange stored vast amounts of ETH on the crypto exchanges Kraken, Bitfinex, and Poloniex.
This means that the CEO used these exchanges to store his clients' crypto instead of using cold storage, as reported by the Daily Hodl.
Closing words
Cameron Winklevoss concludes the subject by saying that at the end of the day, "it's really a trust problem. You need some kind of regulation to promote positive outcomes."