Verge (XVG) –The continuous attack on cryptocurrency leaves much to be wondered about especially now that Verge (XVG), a self-acclaimed "secure and anonymous cryptocurrency, built with a focus on privacy" got its Twitter account attacked with hackers demanding coins from Twitterians.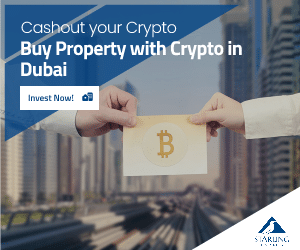 It is not clear if the hackers carted away with unsuspecting coins of Twitter users, however, it is visible that they demanded $XVG from users. This is not the first time some cryptocurrency twitter accounts and vaults of users are tampered, the incessant attack on cryptocurrency is becoming an everyday affair.
Image Source: Twitter.
The obscene incident happened on the 13th of March, not long after many analysts doubted the superiority of the privacy-centred cryptocurrency.
The incidence according to Verge was caused by AT&T, an American multinational conglomerate holding company said to be world's largest telecommunications company whom Verge said it allowed people to put new SIM on accounts that don't belong to them.
Verge, in a short time got back the account, but Twitterians started raising doubt on the potentials of the cryptocurrency, while some are calling for unflinching supports on the Verge project.
Blockchain technology is becoming porous each day, resulting in calls for a more security conscious cryptocurrencies and exchangers that won't be prone to hacking. Last week, there was a great setback for cryptocurrency when Binance, a much preferred cryptocurrency exchanger with wide varieties of tokens and coins, was hacked. The pitfall created a large dip for the cryptoverse, and scared many from investing in cryptocurrency.
Although Binance claimed no coin was lost, and affirmed that the hackers fund were lost during the heist process, but the exchange platform said it is giving $10M in cryptocurrency to anybody that has information about the hackers.
Another slap in the face of cryptocurrency is cryptojacking, which resulted in numerous criticisms from far and wide. Cryptojacking is a way of hacking a computer in a bid to use it in cryptocurrency mining without the owner of the computer's knowledge.  This cyber attack, security analysts say it is peculiar to cryptocurrency.
Late January, unknown hackers stole around 58 billion yen ($532.60 million) under the watch of Coincheck, a Tokyo-based cryptocurrency exchange platform. The attack is said to be the biggest heist in the history of cryptocurrency since it is more than the estimated $400 million worth of Bitcoin stolen from Mt Gox in 2014.
The cyber fraud according to Coincheck in a blog post "has caused immense distress to our customers, other exchanges, and people throughout the cryptocurrency industry."  The hackers carted away with customer deposits of NEM without a trace of whom they were. Meanwhile, Coincheck has announced that it has started paying those affected in the cryptocurrency Tsunami.
The series of attack, despite the fact that cryptocurrency is said to be safe, is raising skepticism on the blockchain industry, and have resulted in billions of Dollars loss between now and the time Bitcoin was invented.
The attack is seen as loopholes and has been a major point of attack on cryptocurrency from observers. Recently, Successful investor Bill Gate said cryptocurrencies has caused more death and has weighty disadvantages. In a Reddit post, the billionaire said "the main feature of cryptocurrencies is their anonymity. I don't think this is a good thing."
"The government's ability to find money laundering and tax evasion and terrorist funding is a good thing. Right now cryptocurrencies are used for buying fentanyl and other drugs so it is a rare technology that has caused deaths in a fairly direct way."
In the same vein, the insecurity noticed in cryptocurrencies has made some countries like Thailand, Japan, United Kingdom and the US call for a security regulation on the technology invention. While the security measures to be taken are said to bring centralization to the decentralized technology, the increasing attack signals that something must be done to make the cryptocurrency world a safer place for investors. If this attack continues, there is a high possibility that the cryptoverse would witness a decline in the number of enthusiasts who rally support for the technology alien every time.