It's been revealed that the rival of Ethereum, Solana is not over yet, and the project still has a lot to offer. Check out the latest reports below.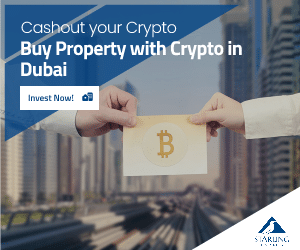 According to the latest reports coming from InvestAnswers, SOL still has a lot to offer to the crypto space.
SOL price analysis
A popular crypto strategist said that Ethereum (ETH) competitor Solana (SOL) is still a viable project despite getting hammered by nearly 96% from its all-time highs.
In a new video update, the host of InvestAnswers said that bustling development activity on Solana is a sign that its fundamentals are still strong, regardless of the current price of SOL.
The analyst said that Solana's ecosystem is still outrunning many other top cryptos despite being one of the hardest hit projects by the collapse of crypto exchange FTX.
"Here we are. [Solana] is still ticking. 'Click clock, every block,' whatever they say. [SOL] is still out there. People are still developing."
He continued and said the following:
"It's not dead. It got a black eye, a broken ankle from all the exposure to FTX and the scammers associated with that but going by the data, [it] looks like it has a very good chance of surviving, especially when you benchmark it against all the other cryptos out there that literally aren't very active today."
The analyst also made sure to explain the fact that he views crypto largely as Darwinian in nature, or that the "fittest" digital assets with the best technology and best leaders will survive.
"Remember everybody, crypto is Darwinian. The question is, 'Who will survive?' The fittest always survive, and the fittest [are the ones with] lower fees, highest TPS [transactions per second], most decentralized, best leadership, etc."
Stay tuned for more reports from the crypto space, and make sure to keep your eyes peeled on the crypto market as well.