Getting Closer To Mass Adoption: Ripple's Partner SBI Is Investing $15 Million In Blockchain Smart Card Wallet Producer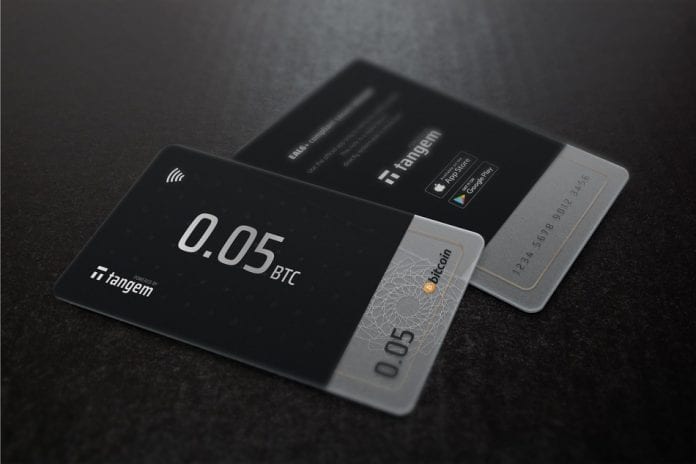 2018 was a bearish year that separated the useless digital assets from the valuable coins, and people have called it the year of market maturation.
2019 has been said to be the year of crypto mainstream adoption and even if the year has just begun there are movements towards that direction already happening.
For instance, the U.S. state of Wyoming has introduced new crypto legislation in the House that focuses on bringing legal clarity to the field.
If things go as planned, Wyoming could become just like Malta or Estonia which are basically crypto heavens these days.
SBI Holdings invests $15 million in Tangem
SBI Holdings is the Japanese investment giant that teamed up with Ripple, and it seems the company just decided to invest $15 million in Tangem blockchain smart card wallet producer.
Tangem is a Swiss-based firm that introduced its smart banknote for digital assets back in May 2018.
Tangem is dubbed as the world's first physical manifestation of digital assets, and it allows you to carry crypto and digital assets by enabling off-chain physical transactions to give cryptos a fiat-like quality.
A note is controlled by whoever holds it, just like real money. By handing over the physical card, transactions will get validated instantly and completed without the hassle of any fees.
Promoting mass adoption of crypto
The very first million Tangem Notes started circulating last year and a more extensive rollout is planned for this year via ATMs, money exchangers and more.
Our biggest fans this week: @yoshitaka_kitao, @Hodor, @RippleFeed. Thank you! via https://t.co/PVPdmTGbU2 pic.twitter.com/v9tmMWh3Wx

— CryptoEri (@sentosumosaba) January 20, 2019
"The Tangem hardware wallet, which is highly secure and affordable, is an important tool to promote the mass adoption of digital assets and blockchain. We believe utilizing Tangem will help stimulate the demand for other blockchain services provided by SBI," Yoshitaka Kitao, representative director, president and CEO of SBI said.
SBI has first invested in Ripple back in 2016 and the two companies are owning and operating SBI Ripple Asia.