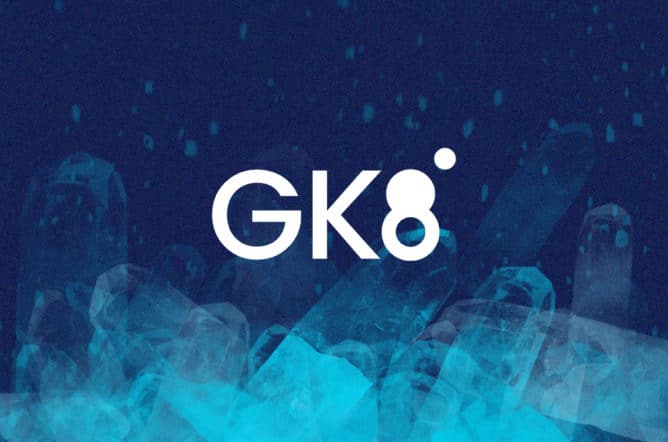 Financial institutions are becoming more and more interested in Bitcoin and crypto in general. 2020 opened a gate for institutional money that started pouring into the crypto space.
Besides Bitcoin, institutions are showing a constantly increasing interest in Ethereum as well.
The project is surrounded by all kinds of achievements, and these continue to pop up on a daily basis. ETH has a booming 2020, and it's expected that 2021 will be even better.
GK8 releases a new version of the platform that supports ETH 2.0 staking
The blockchain cybersecurity company GK8 released a new version of the custody platform that's supporting ETH 2.0 staking.
The staking is enabled as a built-in feature in its end-to-end custody platform. There's no need for more investments or development efforts from the bank's end.
The new service will allow banks and institutions that use GK8's secured platform to leverage crypto in order to earn interest – this can be made via direct investments and by offering the service to customers for a certain fee.
It's also important to note the fact that the staking is based on validation of blockchain transactions on Ethereum, and it's a great alternative to miners' work.
Boosting demand for Ethereum network
The move managed to trigger a boost in the demand for this network, and the ETH market cap rose by 24% just in December.
This could reflect the bright future of the next version of the Ethereum protocol. According to the official press-release, the crypto used in GK8's staking is managed via the firm's patented air-gapped Cold Vault.
One other thing worth mentioning is that the funds are covered by an insurance of up to $500 million offered to customers by Aon UK insurance giant.
"The combination of the most secure custody solution and the highest insurance policy minimizes any risks associated with Staking," according to GK8 CEO and co-founder Lior Lamesh.
He also continued and explained that  "We see real potential in Staking for institutional investors and prioritize on this capability for our customers."
He also said that the platform supports more staking protocols and he made sure to point out the fact that as crypto becomes mainstream, banks will definitely start capitalizing on this massive innovative opportunity,
Lamesh concluded by saying that this will lead to saving millions in losses due to potential damage and cyber hacks; more than that the platform can help banks create new revenue streams and benefit from the exponential growth in the blockchain industry.