More and more significant names in the financial industry are gaining confidence in blockchain and cryptos.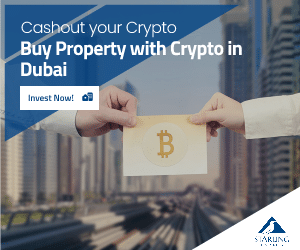 The latest event worth mentioning is that JP Morgan CIO Lori Beer said during a recent press conference which took place in Buenos Aires that the blockchain is set to "replace existing technology" in a few years.
This was reported by Argentinian website Cripto247 on August 23.
We'll see greater use of the blockchain technology
"We will see greater and wider use of blockchain […] In a few years blockchain will replace the existing technology, today it only coexists with the current one," Beer said.
She continued and explained that JP Morgan uses blockchain technology to "simplify the payment process and to store customers' information related to KYC (Know Your Customer) policy."
Beer added that the blockchain tech helps to prevent money laundering and went deeper into the explanation regarding the use of the blockchain technology by the bank.
"Actual blockchain technology has not yet resolved issues with privacy and scalability that we needed. We are connected to Hyperledger and Enterprise Ethereum Alliance. We are looking not only for cost reduction but also for opportunities to develop new products," Beer noted.
When she was asked about the bank's position on purchasing cryptos, she explained that the bank only supports what is 100% regulated and for the moment there are specialists who are evaluating the fate of virtual assets.
She did not want to address the bank's position regarding Initial Coin Offerings.
JP Morgan Chase's CEO, optimistic about blockchain
A few days ago, JP Morgan Chase's CEO Jamie Dimon was pretty confident regarding the blockchain technology and said that the bank is testing it and plans to use it "for a lot of things."
Back in May, the bank filed a patent for a blockchain-powered peer-to-peer payments network that could be used for intra and inter-bank deals.
The patent proposed the use of a distributed ledger for processing payments in real-time without having to include third-parties in the whole process that would need to hold a copy of the audit trail.