We still have over a month until the year's end and it's becoming more likely by the day that 2017 will see a $10,000 Bitcoin before the year is out. Yes, Bitcoin just smashed through the $9,000 glass ceiling. What is more, as it did, altcoins riding Bitcoins euphoric wake started flashing red across the board. – All that is, except Litecoin.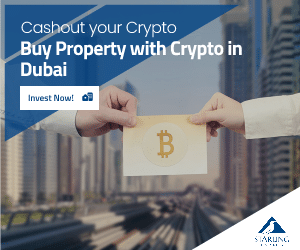 At the end of trading on November 26th, Litecoin (LTC) value per coin had managed to creep higher in spite of the historic new heights set by Bitcoin.
Going from $79.26 on the 25th of November, Litecoin increased in value by almost $6, as digital currency like ETH and XRP started to falter. The only question? – Why has Litecoin appreciated in value, while all other altcoins have suddenly depreciated by at least 1.75%?
2018 May be for Litecoin What 2017 Was for ETH
The coming days and weeks are going to be hugely important for Litecoin. With a higher market cap and potential investor bull run, comes wider crypto market scrutiny of digital assets. What is more, Ethereum is a perfect example of this.
When in February, ETH smashed through it's former all-time $14 price high, people started scrutinizing what ETH really had to offer. Terms like 'Smart Contracts' and 'ICO's' subsequently became the biggest cryptocurrency buzz words of 2017. Moreover, as a result, ETH then skyrocketed in value.
Given the above, the logic behind a similar Litecoin price prediction is simple:
Litecoin's last price high was $90. – If it can beat this, Litecoin will start piquing serious new investor attention
Once interest is piqued, interest is going to start focusing on Litecoin's new Atomic Swap capabilities and real-world use case examples
Once Atomic Swaps start garnering the same attention as ETH's Smart Contracts, Litecoin really will start being seen as silver to Bitcoin's gold. – Perhaps even at the expense of Ethereum
Increased Litecoin Demand is Going to Happen Anyway
If the current Litecoin value can peak its head above $90 in the coming days, we will more than likely end 2017 with a $100 Litecoin. – This and
more people looking to buy Litecoin in anticipation of an ETH like bull run in the first quarter of 2018. What is more, there is evidence that this might already be happening.
More than 14% of Litecoin trades over the past weekend have taken place on GDAX, a U.S. Coinbase linked exchange. This is significant, as interest in Litecoin has been shifting to the Far East for much of the year. Much more importantly, though, as investors start becoming more familiar with Litecoin's new Atomic Swap capabilities, we will likely start seeing more significant upsurges in Western investor interest as a result.
Bitcoin is Going to need Litecoin in 2018 like a Fish needs Water
A lot of people have invested a lot of money in Bitcoin over 2017. In 2018, it is, therefore, not unthinkable that a few of those people might start looking at how to transact and trade BTC. Regardless, in this case, of whether Litecoin does follow ETH after breaking out past $90, 2018 will likely see an upsurge in investor interest anyway.
With Segwitx2 off the table, Litecoin and Atomic Swaps represent the only real and affordable way to transact with Bitcoin. The only question is, how long will it be before 2017's digital currency investors start realizing this?