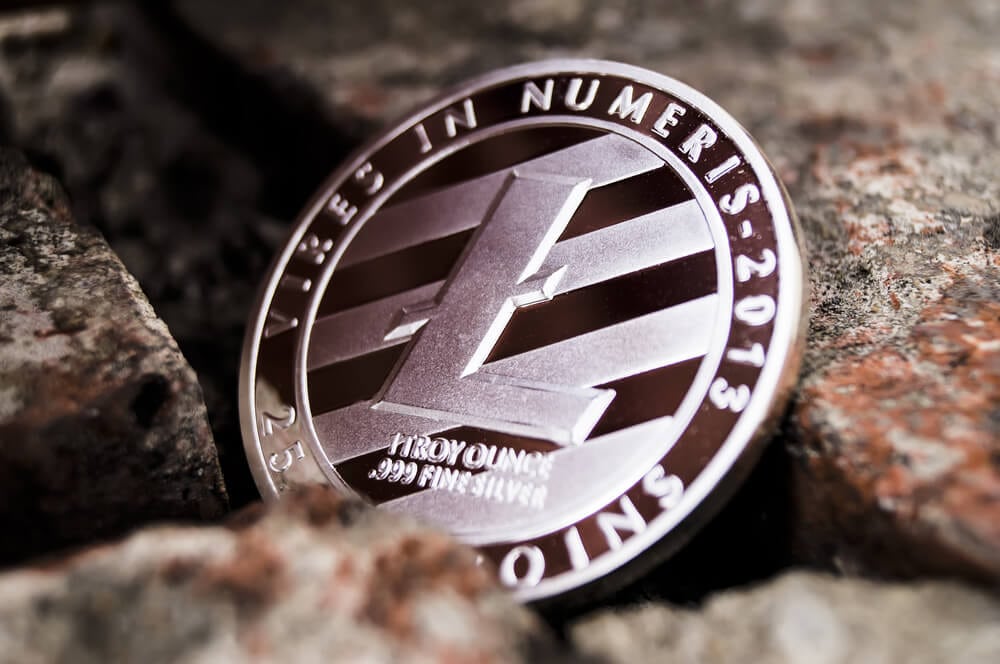 At first glance, why would anyone want a coin that is based off Bitcoin, but is not Bitcoin, and is filling the same function as a cryptocurrency?  The short answer is because it works.  The longer answer as to why it fits in a diversified cryptocurrency portfolio is worth exploring.
Released on October 7, 2011 by Charlie Lee, Litecoin contains three major differences from the Bitcoin codebase, which are each significant and meaningful. The first change is that blocks occur every 2.5 minutes, resulting in quicker confirmations.  The second is that it uses the scrypt algorithm for proof-of-work, so it is never in competition for hashing power with coins using the SHA256 proof-of-work algorithm.  The scrypt algorithm is memory hard which makes it much harder to create custom chips, and reduces susceptibility to brute force attacks. The scrypt whitepaper can be found here for further information.  The 3rd major difference, is that Litecoin has larger blocks, meaning it is able to fit a larger number of transactions in each block, thus network fees have remained very low.  (Bitcoin could change block size, and this issue is central to the scaling debate.)  Taken together, these three changes make it a better experience for users, as they see faster network confirmations, lower fees, and steady hashrate due to less competition.
Although Bitcoin has been around since 2010, the majority of its users have adopted the cryptocurrency within the last six months. Unfortunately, they have been greeted by a confusing and largely unreliable experience if they have tried to transact coins.  Not only have the fees on Bitcoin been drifting in the $4 range, but they recently spiked as high as $20 per transaction.  The competition between Bitcoin and Bitcoin Cash, a hardfork which occurred in August that increased block sizes, has exacerbated the less than optimal user experience and created brand confusion.  This competition between these coins has caused swings in hashrate and consequently inconsistent block propagation times, leading to frustrated users that are unclear as to why transactions are not confirming.  Litecoin, with its fast block times, low fees and differentiated hashing algorithm has not faced these issues. As Charlie Lee, who recently left Coinbase to focus on developing Litecoin, pointed out:
Perhaps as important as it is to highlight the differences in Litecoin, it is worth mentioning that any development for Bitcoin can be applied to Litecoin.  In fact, Segwit (Segregated Witness) was implemented on Litecoin before Bitcoin.  Features currently being developed, like atomic cross chain swaps are very promising.  3 days ago, developer Greg Maxwell published a paper on how to reduce the transaction size of confidential transactions, making future application very feasible.  In fact, it could be argued that because of the 4x larger block size, Litecoin is more suitable to implement this feature than Bitcoin.  Confidential transactions, even if designed to be optional, would steal market capitalization from existing privacy coins, such as Zcash and Monero.  Again, back to Charlie to see the possibilities for future development:
Litecoin is currently #5 in overall cryptoasset market capitalization.  It has deep liquidity, and is listed on many exchanges.  Many traders, who jump between exchanges to take advantage of opportunities, note that they will convert BTC to LTC before they send it to another exchange, because LTC confirms faster and has lower fees.  It is a smart and rational decision to use Litecoin because of these advantages.
In summary, Litecoin, while at first glance, looks like it doesn't need another glance, is actually in a great position.  It can easily adapt useful features developed for Bitcoin, and at the same time is cheaper, faster, and more economically useful.  With Charlie Lee being back in the fold, and confidential transactions on the horizon, the future for LTC is very promising.