Mission Accomplished: XRP Is Integrated With E-Commerce Platform That Powers 3.3 Million Online Stores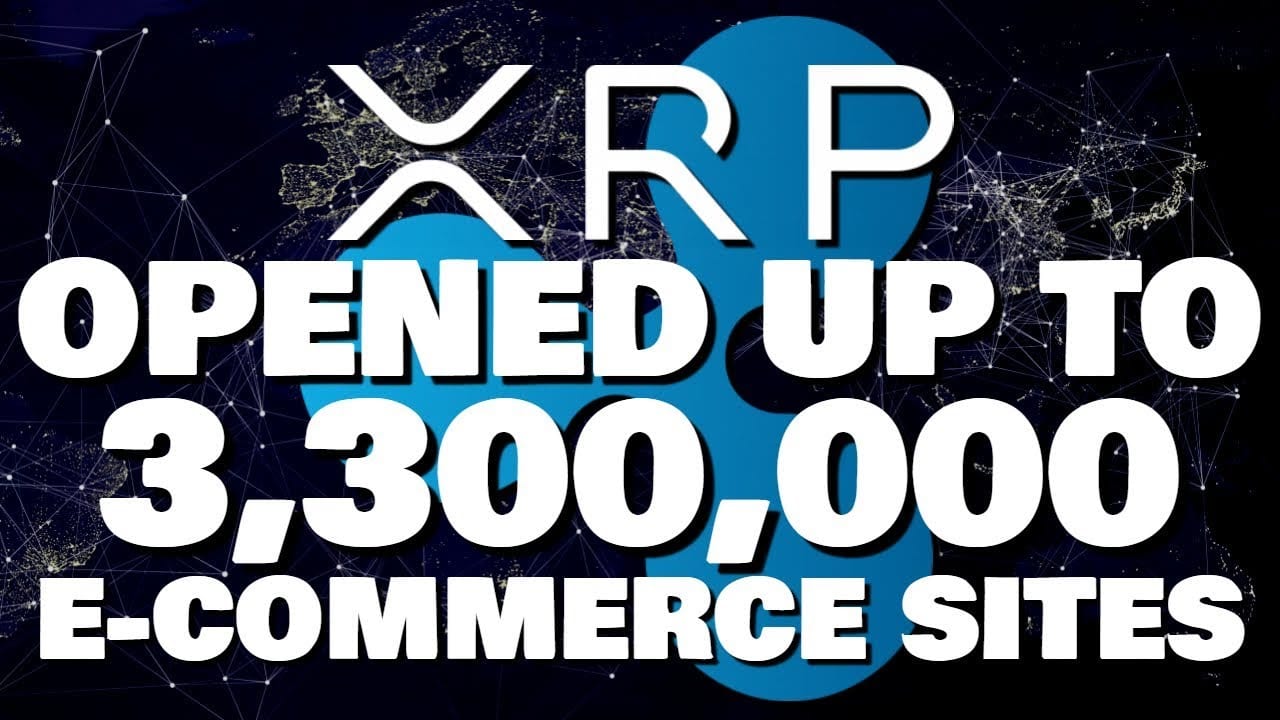 XRP managed to achieve something great that will lead Ripple's digital asset one more huge step towards mass adoption.
If you recall, we were reporting just recently that Ripple's XRP could be on its way to mainstream adoption sooner than expected.
A Ripple-backed startup revealed their really bold plans regarding the mainstream crypto adoption.
Wietse Wind is planning to bring Ripple's digital asset XRP to the forefront of e-commerce.
The firm whose company XRPL Labs has received not too long ago tow-three years worth of funding from Ripple created a bounty and said that it would be going to the developer who manages to build a plugin that integrates XRP with WooCommerce.
Mission accomplished
Just one week and a half later, a developer called Jesper Walling has submitted a completed payment gateway plugin designed to allow WooCommernce users easily accept XRP as a payment option.
Wietse Wind has reviewed the code and instantly gave the developer the bounty which managed to reach $4,635 XRP.
WooCommerce is used by about 3.3 million websites and it's one of the most important payment platforms on the whole web.
Thank you @empatogen, you just received your $XRP Community Fund bounty 🎉

I just:
– Installed WordPress
– Installed WooCommerce
– Installed your plugin (https://t.co/PpDt0HinTA)
– Paid my own dummy product with $XRP
… in under 10 minutes 🎉

Thank you! #BUIDL pic.twitter.com/Fbayzaw89a

— WietseWind – 🛠 XUMM @ XRPL Labs (@WietseWind) March 15, 2019
Users who have WooCommerce up and running also have the ability to download the plugin from GitHub and follow all the necessary instructions in order to be able to start accepting XRP.
This is another example of the enormous efforts that are made around XRP so that the digital asset can reach mainstream adoption.
The XRP community was impressed by how fast this whole thing was achieved and they showed their enthusiasm on Twitter.
2019 is supposed to be the year of mainstream adoption for the crypto space, after a bearish 2018 which has more of a maturation year for crypto.
Last year was a year which managed to separate the valuable projects from the weaker ones, and it's pretty clear that XRP is one of the most promising projects in the crypto space. To keep your eCommerce store's revenue as promising as this new integration, be sure to check out these ecom hacks!