Today should be the big day for Monero and the whole crypto community.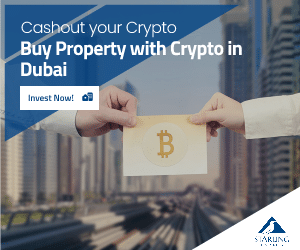 After months and months of back-end development, the highly talented team behind the Monero project have confirmed that the planned protocol upgrade for the privacy coin is on schedule.
"On approximately the 18th of October, there will be a scheduled network upgrade on the Monero network. To be sufficiently prepared, a user, service, merchant, pool operator, or exchange should run [upgrade their clients/interfaces]," the team announced.
Bulletproof technology makes blockchain privacy features more scalable
Cryptographers Benedict Bunz and Johathan Bootle invented the technology that promises to significantly decrease the weight of confidential transactions.
Today, Monero should be put to the test and everyone's beyond excited to see how all of this works out.
What's happening now is extremely important for the whole crypto community, not only for Monero enthusiasts.
Monero is the pioneer in this whole process, the first coin that deploys this technology.
The crypto has been focused on how to implement bulletproofs for the past year in a massive effort to cut the size of its confidential transactions by at least 80%.
Monero is trying its best to deal with all the scaling setback that most blockchains are struggling with and it comes with additional privacy layers which are really heavy to compute and unruly to store.
The scalability of confidential transactions has been quite a significant struggle and a weight on the billion-dollar blockchain.
Eliminating high transaction fees
Users have been dealing with really high transaction fees and increasing costs for storage for running a full node.
Bulletproofs will replace the current zero-knowledge range proofs that the confidential transactions are relying on.
Monero activates the tech during its upgrade aka hard fork. This requires that all nodes adopt the new software.
Hard forks are sometimes seen as quite risky projects but this upgrade is part of Monero's bi-annual cycle to introduce new features.
Pseudonymous Monero cryptographer Sarang Noether told Coindesk, "We're excited about it. Part of the reason we do the upgrades is so we can be safely on the cutting edge, and I think this is a really, really good move forward."
We'll be back with more details as soon as they're out, so stay tuned.