One of the reasons for which Monero (XMR) has been gaining traction is the fact that the coin is privacy-oriented.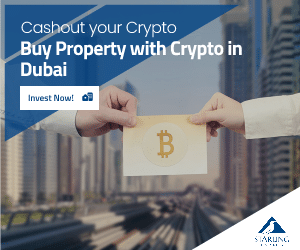 During the past 12 months, XMR's price has dropped, but along with the whole crypto market, XMR's price has been getting back on track this year.
The most important questions on any crypto enthusiast's mind regarding XMR is if it's still worth investing in it.
Price predictions for XMR
Smartereum is quite bullish regarding price predictions for the privacy-oriented coin.
"The forecast for the calendar year is around $ 650. Furthermore, the five-year forecast is around $ 2000. This ensures that from the present level as well, the appreciation which can be attained in this cryptocurrency is significant," they note.
A potential catalyst for such a considerable price appreciation
The primary reason for which this massive appreciation is possible is the fact that the coin is entirely anonymous and this means that XMR still upholds the very principle of blockchain as well as cryptos.
Some crypto experts believe that the anonymous nature of crypto definitely has to be preserved in order to get more appreciation.
Monero online searches, on the rise
Monero (XMR) is able to prevent the traceability of IP addresses and the location of the user.
This means that investors who are interested in protecting their transactions from malicious attacks can use XMR.
We recently reported that during the timeframe of December 24, 2-018 and January 24, 2019 XMR is ranked as the sixth most viewed coin on Wikipedia.
In other words, the number of people who are interested in learning about privacy coins such as Monero is on the rise.
The whole crypto market has been quite bullish during the past few days, and this only shows that crypto experts who have predicted that the market has escaped the bear's domination were right.
This year crypto mass adoption is also expected as well.