Monero (XMR) is probably the most popular privacy coin out there are its popularity is on the rise despite the negative news that's been involving the coin's name and troubling its reputation.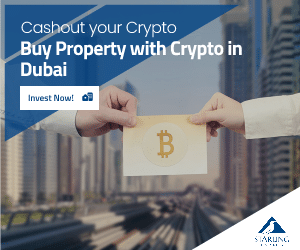 The token once belonged in the top 10 tokens on CoinMarketCap, but after the bearish market and the apocalyptic fall of crypto, currently, it's positioned on the 14th spot.
More than that, XMR managed to lose about 90% of its value since the all-time high which was recorded during the year of crypto heaven, 2017 when Bitcoin was enjoying its massive price tag of $20k.
Monero, on the sixth spot by daily views on Wikipedia
Despite the plunge in price, XMR is currently one of the top 8 coins by daily views on Wikipedia, says DataLight, a crypto data analytics platform.
It seems that during the timeframe of December 24, 2018 and January 24, 2019 Monero managed to be ranked as the sixth most viewed coin on Wikipedia.
The token flaunts a total of 17,208 views between these two dates.
This means that more and more people are interested in learning about privacy coins such as Monero.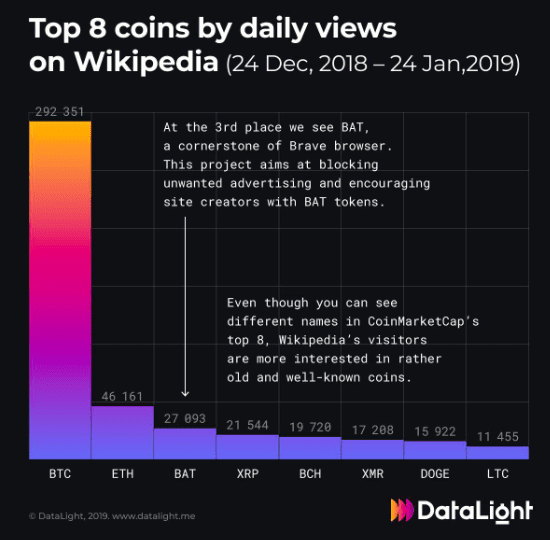 Monero, the closest to the initial Bitcoin concept
It's true that Monero has been said to be the closest coin to what Satoshi initially wanted to create.
Satoshi is said to be impressed by what Monero, the privacy-oriented coin has to offer. The coin does come really close to the concept behind Bitcoin.
Satoshi wanted to have a platform in which value can be transferred safely and securely while, at the same time, anonymously unlike how most cryptos are working these days.
Monero has been able to restore this kind of confidentiality in the coin usage as long as the users don't link their identities to the public keys.
Monero would be among the few coins which would be able to survive a crypto apocalypse due to its strong leaning on privacy and security, as we reported a while ago.