When it comes to providing security and anonymity when doing your transactions Monero (XMR) is certainly leaps and bounds above their competitors.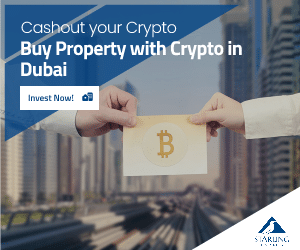 Monero is the digital currency of choice and can be found by their market symbol XMR.
Backdrop of Monero
It's origin story started in mid-July 2014. Since then it has accumulated a lot of momentum putting them as one of the leaders currently when it comes to cryptocurrencies.
It is a trademark of their developers that have mostly optimized the codebase of the Cryptocurrency. In effect, they have not paid much attention to some of the cosmetic factors. Unlike other Cryptocurrencies, Monero has focused more on the product they deliver rather than making it appealing to the eye.
In effect, this has had inverse effects good and some bad. Some would say they have been overshadowed by more alluring and eye-catching alternatives like dash and bitcoin. Although, it can be said that this has boosted it's appeal to the public knowing that they stand behind their product.
Services offered my Monero
The most basic use for Monero would be to conduct monetary transactions online. This allows you to purchase merchandise and services.
The exchange marketplace is also a good way to make the most out of Monero trading in Bitsquare, Shapeshift and Poloniex.
To end everything off you will be able to "mine it", the algorithm has specifically been designed to uphold the viability of the CPU.
Benefits of Monero
This remarkable technology is aimed at keeping your anonymity secured and safe from outside sources. It is unparalleled in delivering this service, as the rest of the market is still way behind.
This exceptional level of privacy is very intricate and uses highly sophisticated cryptographic methods. I'll break all these techniques down for you so that it can be better understood.
Addresses in Stealth
Digital currencies usually deal with address re-usage issues.  At face value, it does not seem like a major concern but if you look deeper the truth reveals all. You as a user are exposed to anyone that knows your address. They can therefore easily monitor your balance and all of your transactions. This seems very scary if you look at it now.
Basically, every other cryptocurrency falls into that potential risk. What Monero offers is total anonymity. In its blockchain itself, it obscures all the destination addresses. This in effect only allows the recipient and sender access to the vital information.
There is only a cryptographic hash present of the destination address. Once you are deemed to be the recipient or receiver then only will the hash be deciphered. So when encountering obscured addresses then you know you are dealing with (like crypto's call then) safe and secure encryption.
Separate Transaction Units for more safety
If you send Monero  (XMR) units to a specific address it will be delivered in separate payment units. For example : 10 XMR = 2 – 5 – 3 XMR.  This will all be recorded in the blockchain as different transactions that have been transferred to their individual stealth addresses.
This blockchain has made it virtually impossible to track down a specific payment. This is also in regards to any change, that is returned from specific miners.
The verdict
Certainly with such a huge advantage in protecting your transaction it is no wonder they merely neglected to make their platform alluring. They believe in being confident in the practical implications of what their product can do instead of the making it more alluring.
As you can read Monero truly offers a lot. This is certainly a hot topic that everyone who is serious about Cryptocurrencies should follow.