Monero (XMR) is currently trading in the green, and it's priced at $106.09 on CoinMarketCap.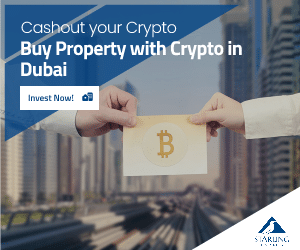 Monero might just be one of the safest bets that are available on the market at the moment.
Monero just reached the bottom of the channel and more than likely it will return with a bullish momentum for the long haul. CryptoDaily reports that XMR could finish 2018 priced at $500 minimum.
Apart from all the tech details, Monero's fundamentals look great. We already reported that XMR transactions are cheaper than the ones of Bitcoin and Litecoin at the moment.
Monero has been respected for its privacy and decentralized nature
XMR is also one of the oldest cryptos. The need for coins like XMR has been felt more especially in recent times when massive projects such as Ethereum steer away from the original vision that they used to have.
Monero is completely free of any central control, and it has always been a center of interest among investors who are looking to be safe in the long run.
Monero is also more than appealing for people who want to maintain an anonymous identity.
A similar coin to Monero, Verge (XVG) enjoyed massive gains in the past few months.
Monero was hit due to a recent hard fork and bad press, and the ASIC mining fiasco didn't exactly help with the coin's price.
A fake Monero site scammed some users recently. It has also gotten lots of criticism for being a potential getaway to online purchases of drugs on the dark web.
Things look positive for Monero overall
Circle Invest listed XMR on its platform and it's important to have such companies as Circle Invest, Coinbase and other supporting the coin in order to get institutional investors on board.
If this happens, XMR's price could skyrocket.
"Monero (XMR) currently seems to have bounced off the 200MA on XMR/BTC and will likely continue its bullish momentum. Like most cryptocurrencies, its future hinges on the success of Bitcoin," Crypto Daily notes.
Closing words
Overall, Monero is respected for its local community and the fact that it's a coin that stayed true to its vision and mission and even fits Satoshi's dreams.