Monero (XMR) has just gained support from one important crypto exchange – KuCoin.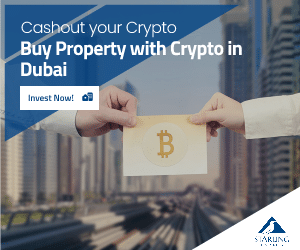 This is one of the leading crypto exchanges, and they just revealed that they would be supporting the popular privacy-oriented coin on the platform.
KuCoin will enable trading services for the Monero community, and this is obviously great news.
XMR is paired with BTC and ETH
According to the official announcement, XMR would be paired with BTC and ETH.
The blog also says that deposits for XMR have already been enabled for users.
The trading services for the coin have begun yesterday 26 March at 18:00 [UTC + 8] and withdrawal services will be enabled from 28 March at 18:00 [UTC + 8].
KuCoin is warning users
The exchange values safety, and this is the reason for which it made sure to warn its users about the whole risks that are associated with investing in cryptos.
KuCoin also reminded users that the crypto market does not have an opening or closing time like the trading market.
Users have also been advised to be careful before entering the crypto and the blockchain space, as revealed by Ambcrypto.
"KuCoin attempts to screen all tokens before they come to market, however, even with the best due diligence there are still risks when investing. KuCoin is not liable for investment gains or losses," according to the official post.
More good news for Monero
This comes right after Binance, and Tor Project had recently revealed support for the privacy coin.
Binance unveiled more trading pairs for XMR, and the coin is paired with BNB and USDT. Now, there are four Monero trading pairs on Binance.
Regarding the Tor Project, XMR has just been listed among the digital assets that are accepted for donations.
The project also has its own direct wallets for accepting crypto payments.
Despite all the negative news that XMR has been involved in lately, with illegal mining, things seem to be going great for the most popular privacy coin these days.