Monero (XMR) broke the upper trend line of last week's ascending triangle which led to uptrend movement towards the distribution zone of $151.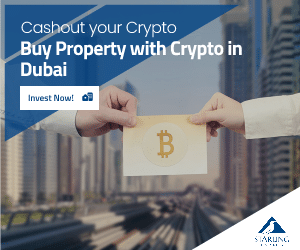 The price of XMR may retrace temporarily, but this does not mean that there's not still a probability of a further uptrend this week.
XMR's price formed the Ascending Triangle pattern
Last week XMR's Ascending Triangle pattern showed an upward breakout.
XMR was able to break the last week's distribution territories of $110, $120 and $130.
The price surged with the formation of strong bullish candles.
The 4-day EMA managed to cross the 50-day EMA upward on the daily chart with the price on the top of the 4-dayEMA.
The price is moving away from the 50-day EMA on the Daily chart suggesting further upward movement.
The bearish retracement could be just a temporary one, and if the distribution level of $151 gets broken, the pair will gain exposure to another strong distribution level at $184.
This week, we can still see XMR trading in the green again.
XMR is currently trading in the red at on CoinMarketCap.
MEGA Chrome extension hacked leading to compromised Monero wallets
In other news, it seems that more Monero wallets got compromised after the MEGA Chrome extension has been compromised by hackers.
The latest version of MEGA Chrome extension has been hacked, and it's now allowing cryptojackers to access saved passwords and usernames from Amazon, Google, GitHub, and Microsoft portals as well.
Riccardo Andsaskiaspagni, aka fluffypony, the Lead Maintainer of Monero said on Twitter, "Confirmed that it also extracts private keys if you log in to MyMonero and/or MyEtherWallet in a browser with the extension installed."
Recommendations to stay safe include the following:
Uninstalling the MEGA Chrome extension immediately and changing all critical passwords
Transferring funds from the accounts which could have been compromised