Monero (XMR) is probably the most famous privacy-oriented crypto. It gained a massive deal of popularity especially after the now-defunct darknet market AlphaBay started to accept it.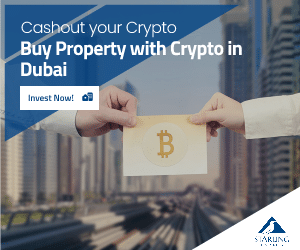 CryptoGlobe reveals that XMR managed to outperform all other privacy coins in the past half year.
Currently, XMR is trading in the red, and it's priced at $43.53 on CoinMarketCap.
Monero archives lots of performances
Despite the price performance which has not been the best one for any coin in the crypto market, Monero managed to achieve lots of other developments.
For instance, back in 2018, the hard fork included bulletproofs on its network which resulted in significantly lower transaction fees.
This led to exchanges slashing their withdrawal fees which was massive news for investors.
XMR has unfortunately become the most attractive crypto for cybercriminals.
For instance, just recently, the Norwegian police have just revealed that Anne-Elisabeth Falkevik Hagen, the wife of one of the wealthiest Norway men has been kidnapped from her house in Oslo.
The kidnappers ask for $10 million paid in XMR.
Dash, Zcash, And Verge
Dash followed XMR, and the coin has been focused on increasing adoption in countries such as Venezuela where cryptos are seen as a viable alternative to fiat. CryptoGlobe revealed that Dash-enabled smartphones were blooming in the country.
Zcash (ZEC) does not offer the same privacy level that XMR does and it fell pretty bad from its all-time high of $30,000 right after the coin's launch.
Back then, "ZEC's price was influenced by reports claiming it offers its users unmatched privacy capabilities, and by a Coinbase Pro listing that helped it surge over what some in the industry have called the 'Coinbase effect.'" CryptoGlobe writes.
Verge (XVG) is another controversial privacy-oriented coin teamed up with MindGeek the company behind Pornhub after it raised $3 million worth of XVG.
The coin is the worst performing one in this group as during the past six months it lost 74% of its value. It's also been exploited by hackers.
For Monero, the forecast for 2019 is, according to Smartereum, around $650. More than that, for five years from now, the outlook is $2,000.