MoneyGram Launched Ripple's xRapid – The XRP-Based System Settles Currencies In Seconds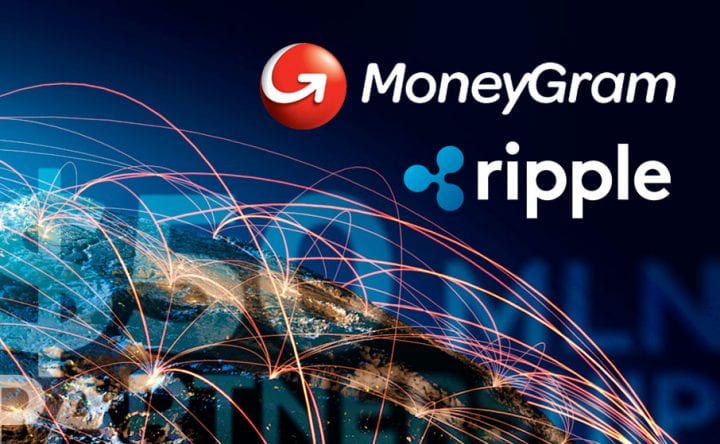 The adoption of Ripple products continue. 2019 was a year in which Ripple saw a lot of partnerships and the company has been promoting its products and also boosting the complete XRP ecosystem.
MoneyGram reveals Ripple integration is live
International remittance giant MoneyGram just said that its integration with Ripple's cross-border payment platform xRapid is live.
In a new earning's call, MoneyGram CEO Alex Holmes revealed the company launched xRapid this week, confirming the technology can settle payments in a matter of seconds.
"I am so excited to announce today that MoneyGram is now live and transacting on the Ripple xRapid platform. We started executing trades earlier this week and all signs point to this being a tremendously beneficial relationship for all parties involved. We are literally settling currencies in seconds, and to quote my friend Larry, 'This is really cool.'"
According to the latest reports coming from the Daily Hodl, MoneyGram did not confirm if it started using xRapid to settle transactions on its customers' behalf.
It's not known in which of its 200 countries the company plans to use this technology.
Ripple can improve MoneyGram's core strength
MoneyGram CEO and said: "One of the core strengths of MoneyGram is our global liquidity and settlement engine that enables millions of customers to move billions of dollars across 200 countries and territories using over 120 currencies."
The CEO also said that this partnership with Ripple will further help improve the core strength.
Two companies are confirming XRP validators
It's been recently reported that two companies are spinning up XRP validators as reported by the Daily Hodl.
These will reportedly boost the network and decentralize even more XRP.
The online publication writes that the validators crunch the numbers in order to determine if transactions are meeting the protocol requirements.
This would allow them to either be accepted or rejected by the network in an effort in order to prevent abuse and double-spending, according to the Daily Hodl's reports.