The cryptocurrency revolution began in the United States with Bitcoin. However, as with all other history-defining inventions, other major economies have decided to get in on it too. This led to the birth of NEO, China's first cryptocurrency. It was formerly known as Antshares when it was introduced in 2015 but later rebranded to NEO, which in Greek means novelty and newness. Its price rose steadily as the Chinese market formed a great base for growth. However, a decision by the Chinese government to ban all cryptocurrencies brought it to its knees. It has however recovered and its price has been on upward trend ever since, cracking into the top ten by market capitalization which is testament to its innovation and appeal to the masses.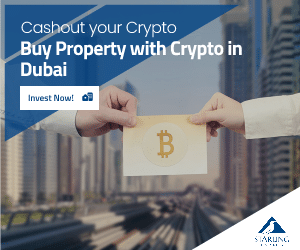 NEO has been branded by many as 'China's Ethereum', perhaps rightly so as the two currencies share some characteristics. Chief among this is smart contracts which was pioneered by Ethereum. NEO has however improved on it and added new features.
With a market capitalization of $2.3 billion, NEO is the ninth most valuable digital currency. Its current price currently stands at $35 which is perfect to invest in as it is bound to rise steadily in the coming months. Some of the key reasons to invest in NEO include:
Development languages
Cryptocurrencies are written in code. NEO however sets itself apart in that it supports more languages than any other digital currency. NEO supports Java, Python, Microdoft.net, Go, Kotlin and more via a compiler. This enables more companies to take advantage of NEO's platform and to integrate NEO's smart contracts into their systems. The more developers make use of the NEO platform the higher its adaption and use by the general public will be driving demand and price higher.
Digital identity
Most cryptocurrencies have built their market based on anonymity. This has on the other hand put the integrity of online transactions in question. NEO has addressed this setback by introducing digital identities which will bring sanity and integrity into digital transactions. This will help in efforts to integrate the real economy with the digital currencies and give it a wider acceptance in conservative countries.
Efficient platform
NEO runs on a delegated Byzantine Fault Tolerance (dBFT) consensus mechanism which unlike the proof-of-work model adapted by Bitcoin and Ethereum offers finality. This means that once a transaction has been confirmed by a block, it can't be rolled back as the conformation is permanent. This is essential in executing smart contracts as it's a platform where business worth millions is conducted. The platform is also quite superior to its competitors in the speed of transactions. It can support up to 10,000 transactions in a second. Some of the competitors are much slower, for example Ethereum which only supports 15 transactions in a second.
Strong home base
China's economy is only second to the US and this works greatly for NEO. Even though the government has banned cryptocurrencies, it is very likely that it will change its stand as they become more widely accepted. Moreover, the founder of NEO, Da Hongfei is widely respected by government officials and was even consulted before the ban was announced. This signals the endorsement of NEO by the Chinese government and with a population of over a billion people, China could take NEO to new heights. This may also make it lucrative for the Asian market which is quite huge and will thus drive the demand and price of NEO to unimaginable heights.
Having been one of the late entrants, NEO got a chance to study the current market offering and improve on them. Their Smart Contracts 2.0 was a great improvement on Ethereum's platform while their dBFT platform improved on the gaping weaknesses of Bitcoin's proof-of-work model. These improvements and the continued innovation make NEO the currency of the future.