Ray Youssef, CEO of Paxful Exchange made the announcement himself. This came up as a direct answer to user requests. The functionality will come with swap option and a transfer procedure.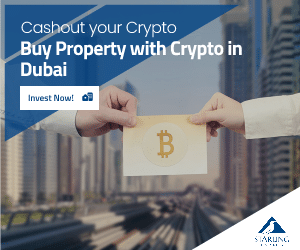 Both parties will have to negotiate their terms. Even choosing if the Gold Transfer will happen in person, or as a delivery. Then, the buyer (Bitcoin holder) will send the agreed amount into a Paxful escrow, where it will sit until the seller (Gold holder) confirms that he transferred the Gold. After the buyer sends the receipt confirmation Paxful then releases the Bitcoin.
Not to forget, this transaction will only work if it happens in 21 days or less. Or else the parties will start a dispute arbitration.
KYC will be Mandatory
If the transfer history of any customer goes above $50 USD then they will need to submit to Paxful's KYC (Know Your Customer) Protocol in order to do any other trade.
In mid march Paxful had announced their new partnership with Chainalysis – The Blockchain Forensics Firm – to be able to monitor any transaction that happens on the platform and identify any illegal movements.
Basically Paxful had noticed that a large number of their customers, was operating Gold and Silver payments outside of their platform. So this was a business opportunity for them. At the same time, it was also a way of tracking their customers. To be sure that the money sent to Paxful was not coming from illicit movements.
Ray Youssef is a CEO that has a very high interaction with his Customers. He is very active on Twitter and at the same time he proves to be very hands on. Meaning that he works very close to his team in order to always be the bridge between customer and product.
He also stated that this Gold Trade addition came up because his customers repeatedly asked him for it.
The impact on being a pioneer
Right now, this is a unique feature among the crypto exchanges. So taking a look on Paxful's positioning we can notice that they most try to reach markets that other exchanges ignore.
Back in 2018, Paxful's had a huge growth in their customers, activity and daily trading volume when they focused African Markets. Taking a look at the numbers, in 2018 they had an increase of over 300,000 accounts in Nigeria and over 40,000 accounts in Ghana.
Ray Youssef, at the time, stated that almost half of their new users in 2018 were African Bitcoin Traders.
The approach was mostly done since big companies such as Ebay or Amazon were very sceptic to do so mostly because of the high number of Frauds.
So, coming back to the New Gold feature this proves to be a huge strategic move. Since, Africa is a continent with a huge amount of Gold and Gold trades.
This in an exchange that kept the West aside and focused on the emerging markets. In areas of the world that do have Capital and Markets in Development.
Cryptocurrency always moved at different pace to the global economy. So Paxful's CEO believes that during this pandemic that will stay the same. Youssef feels that this will be irrelevant in the long term.
Being the pioneer definitely worked well for this company. Since they registered a growth of 27% of their users in March only.