In summary:
The crypto markets have stagnated as we approach the expiry of CME Bitcoin futures contracts. 
Perlin (PERL) was hit hard by the market meltdown earlier this month falling from $0.04 to its current support zone of $0.01.
With the new month ahead, $0.02 is a possibility.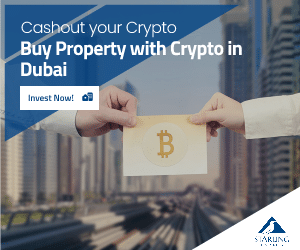 The month of March 2020 will go down in crypto market history as being one of the toughest periods to be a trader and believer in this industry. We saw the King of Crypto drop from comfortable levels above $7,300 to $3,700 in a matter of hours. This drop was due to the global economic impact of the Coronavirus. Other cryptocurrencies, such as Perlin (PERL) were also not spared by the turmoil.
Brief Technical Analysis of Perlin (PERL)
During the flash crash of 11th- 13th March, PERL dropped hard from a comfortable value of $0.04 to around $0.01. This is a 75% drop in value in less than three days. Further analyzing PERL's 6-hour chart, we find that the token has some steady support around this zone of $0.01.
Its current price movement is forming a wedge that would resolve with the token beginning a slow climb in an attempt to reclaim various support zones, including $0.02. The 50 (white) moving average is also serving as a short term resistance that should turn to support once this falling wedge is resolved. To note, is that the daily MACD is indicating some bullishness as it looks set to cross below the baseline.
$0.02 By Next Month
Further reminding ourselves that the CME Bitcoin futures expire tomorrow, Friday 27th March, the rise of PERL/USDT to the desired $0.02 level might have to take a few more days and into the next month of April. The expiry of the futures contracts is known to weigh heavily on the price of Bitcoin and the entire crypto markets.
Perlin's Token Sale on Binance Launchpad
PERL is a relatively new project having conducted its crowdfunding on the Binance Launchpad late last year. Perlin is among a list of prominent IEO projects that have had success through the famous platform. Other projects include BitTorrent, KAVA, Harmony, Elrond, Wink, Matic and more.
In terms of value, each PERL token was valued at $0.07743 during the Binance token sale. This, in turn, means that the digital asset has lost 84% of its worth since the IEO, using its current value of $0.01176.
More on Perlin (PERL)
Perlin is a leaderless and scalable PoS smart contract platform. Its network can achieve a throughput of 31,000 transactions per second with a transaction finality time of approximately 4 seconds. All this is made possible by Wavelet: a DAG-based probabilistic consensus mechanism.
(Feature image courtesy of Jason Dent on Unsplash.)
Disclaimer: This article is not meant to give financial advice. Any additional opinion herein is purely the author's and does not represent the opinion of Crypto Gazette or any of its other writers. Please carry out your own research before investing in any of the numerous cryptocurrencies available. Thank you.