The Poloniex crypto exchange revealed an exciting tweet explaining to users the reasons why they should join the Poloniex Futures Championship. Check out what the exchange said below.
4 reasons to join Poloniex Futures Championship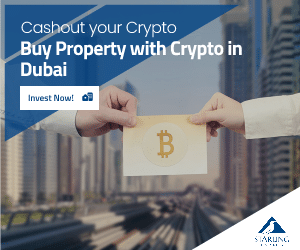 Here's the tweet that the exchange shared via Twitter.
🚨 4 Reasons to Join Poloniex Futures Championship🚨

💸 $100 for new users and teammates
💸 $5-$20 trial fund
💸 80% commission for referees
💸 "Sun Captain" title for qualified captains

Register now👉https://t.co/JFdz0ofdpY#futures #poloniex #trading #contest pic.twitter.com/uYPTRcozLX

— Poloniex Exchange (@Poloniex) December 5, 2022
Other crypto changes are working on increased transparency towards users following the latest events involving FTX.
Initiatives to promote transparency
US crypto exchange giant Coinbase is launching an initiative to help encourage more transparency among firms in the industry. This is particularly in regard to proof of reserves.
In a blog post, Coinbase made sure to explain how it's exploring new ways to prove reserves using more crypto-native methods. The exchange is also announcing a $500,000 developer grant program. This aims to encourage others to do so as well.
Coinbase said that following the collapse of crypto exchange FTX, investors in the space deserve to see things transparently. They need assurance that they'll have the ability to withdraw their funds after depositing to centralized platforms.
The firm listed several general suggestions for how proof of reserves could be done in the future. These include on-chain address disclosure with proof of access to the address' private key.
Coinbase' chief security officer Philip Martin stated the following:
"One silver lining in the collapse of FTX is a huge focus on transparency into the assets and liabilities of different crypto firms. At Coinbase, we believe that you deserve the best of both tradfi (traditional finance) and DeFi (decentralized finance)."
Make sure to check out our previous article in order to learn more details about all this.