According to the latest reports, Polygon teamed up with the payments giant Mastercard. Check out the latest reports about this below in order to find out the nature of this partnership.
Polygon teams up with Mastercard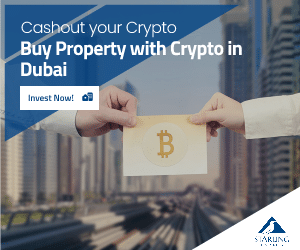 It's been just revealed that the Layer-2 scaling solution Polygon (MATIC) is collaborating with credit card giant Mastercard. The final goal is to launch a Web3 project for musical artists.
In a new company press release, Mastercard explained the fact that it will be building the Mastercard Artist Accelerator.
This is a program that aims to provide music artists with the tools and social connections they need to thrive on the Polygon blockchain.
"Kicking off in spring 2023, the Mastercard Artist Accelerator will prepare five emerging artists – such as musicians, DJs, producers – with the tools, skills, and access to forge their own musical paths in the digital economy. The artists will gain exclusive access to special events, music releases, and more."
According to the same reports:
"A first-of-its-kind curriculum will teach the artists how to build (and own) their brand through Web3 experiences like minting NFTs [non-fungible tokens], representing themselves in virtual worlds, and establishing an engaged community."
It's been also reported that the program will also cater to fans, as it will feature the Mastercard Music Pass. This is an exclusive NFT that acts as a backstage pass, both virtually and in real life.
"Designed as a space for creators to come together and grow their music communities, the Mastercard Artist Accelerator also invites fans to have a seat at the table. The Mastercard Music Pass, a limited edition NFT, will give holders access to the exclusive Web3 music educational materials, unique resources through our collaborations and priceless experiences – in real life and the metaverse."
We suggest that you check out the original article in order to learn more details about all this.