Ripple's co-founder Chris Larsen joins the high-level discussions with the International Monetary Fund where the focus will be on fintech and finance innovations.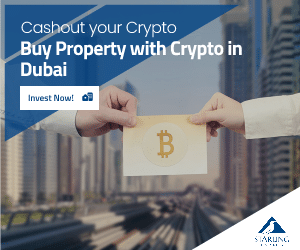 A panel of 19 leaders in finance and tech has held two meetings so far with the IMF director Christine Lagarde which have been focused on exploring the overall impact of the latest tech innovations in the financial services.
The latest meeting centered around how the blockchain tech can improve data and cybersecurity.
IMF's official details all the names that will be there, so we strongly recommend that you take a look on their official website.
Banks have to adapt to the new technologies
During the Paris Fintech Forum which took place back in January, Lagarde said that banks really need to adapt to new tech in order to be able to serve their customers the best.
She highlighted the great impact of Ripple and Circle, the Goldman-backed crypto startup.
"You're going to disrupt your business model. You're going to change it. You're going to reduce your costs. You're going to expedite your transactions, and you're going to inspire confidence because you will build out on the basis of an existing backbone, which is your bank and the confidence, relationship you've established with your customers," she said.
Lagarde mentioned Ripple and Circle as we said: "So that's where I see changes happening now. If you think of Circle, and Ripple and all those – that's where they are active and helpful."
Ripple has been a lot in the spotlight recently especially after the announcement that XRP is live on Coinbase.com.
After that, the company found itself confronted with some accusations claiming that they paid their way on the platform.
In order to respond, Ripple's head of XRP markets Miguel Vias says that Ripple didn't pay Coinbase anything to list XRP.