Imagine what would happen if the likes of a major international bank like Santander and the former head of the Federal Reserve, publically endorsed Bitcoin. – In short, the cryptocurrency market would explode. Confidence in Bitcoin and other digital currency formats would soar. What is more, unlike with past price rallies, there would be absolutely no mention of market bubbles. Not legitimate ones anyway.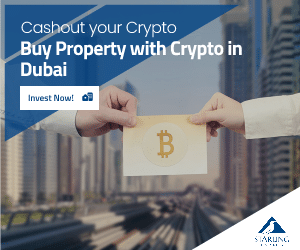 Of course, the above scenario simply sounds too good to be true. The only problem is that in mid-October 2017, this did actually happen. Instead, however, of endorsing Bitcoin,  Dr. Ben Bernanke and representatives of banks like Santander and Siam Commercial Bank, came out in support of Ripple Coin, aka XRP.
What is XRP & Why is the Ripple Cryptocurrency Getting so Much PR?
Like Bitcoin, Ripple is both a cryptocurrency and blockchain based transaction network. Unlike Bitcoin, however, XRP is centralized and was created in 2012 as digital currency first named Opencoin. What is more, the real-time gross settlement system (RTGS) which the Ripple cryptocurrency is based upon, was designed from the ground up as a way for traditional banks and financial institutions to compete against emerging decentralized cryptocurrencies.
The premise behind Ripple Coin is simple. People love Bitcoin and other cryptocurrency offerings, thanks to the fact that payments can be sent at low cost, instantly, to absolutely anyone anywhere with a receiving Bitcoin (or equivalent) address. The only problem? Bitcoin isn't regulated. Nor, for that matter, is Bitcoin even acknowledged as a legitimate form of currency by many people. XRP, in this case, is attempting to offer cryptocurrency enthusiasts and investors a viable, institutionally approved alternative.
Mining XRP
The XRP is a pre-mined coin so it cannot be mined. It has been criticized for the lack of mining opportunities. Ripple Labs continues to receive some flak for retaining 20% of the Ripple coin. Many consider it a very high percentage. Due to this limited number of XRP coins, the currency may continue to flourish or at least hold its ground in the future if crypto prices fall.
XRP Tokens available in the market
More than 100 billion XRP coins were released by the creators in a single go, making it the biggest token release in the world. 20 billion were kept by the Ripple company itself and the rest were given out to the public on various rates. The current price of XRP is $0.12 making it easily the third largest cryptocurrency in the world.
The Big Problem with XRP? – People Just Don't Trust Banks Anymore
On paper, Ripple Coin and the XRP network has everything traditional currency investors and might want. This is why with thanks to advocates such as Ben Bernanke, the blockchain is currently recognized by over 100 leading financial institutions and has even been incorporated into the practices of big banks like the National Bank of Abu Dhabi. What is more,
in theory, the more institutions that pick up XRP, the more the value of Ripple Coin should grow. – (Just like the Bitcoin price increases as it becomes more widely adopted).
The only problem? Shortly after the Ripple inaugural conference in Toronto in October where Ben Bernanke was a keynote speaker, the value of Ripple Coin started to slide. In fact, at the time of writing, Ripple has slid below a $0.2060 XRP/USD price point and is struggling to recover. This despite peaks in interest in other altcoins such as Dash Coin, BCH, and Litecoin.
Why Being in Bed With the Banks might be Bad for XRP in the Long-Term
In short, while purely anecdotal, it seems that people love the XRP Ripple cryptocurrency until they discover that is not only centralized but also in bed with some of the world's leading financial institutions. After all, aren't they the ones who started the 2008 financial crisis which led to the creation and skyrocketing adoption of alt market cryptocurrencies in the first place?