Ripple expansion continues. Dilip Rao is Ripple's global head of infrastructure innovation, and he just revealed that almost 200 banks and financial institutions are now on RippleNet.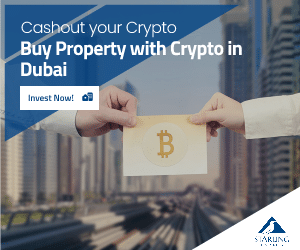 It seems that on an average, every six days, Ripple adds a new customer to its network of payment providers that use the company's software solutions in order to process cross-border payments.
"We have to date signed up close to 200 financial institutions around the world, many of them from this part of the world…We now have three banks in Saudi Arabia, two in Kuwait, one in Bahrain, one in Oman, a couple in the UAE here. And it really is our fastest growing marketplace," he highlighted.
Rao also said that by the end of the year the company also plans to open its very first office in Dubai as well.
Early adopters of Ripple's technology cand replace SWIFT with new solutions
According to Rao, early adopters of Ripple's tech can enjoy the company's solutions where traditional payment platforms such as SWIFT are not practical.
"In some parts of the world, in South Asia for example, banks have given up on using Swift and have built their own proprietary technologies to interface into these corridors so they can move money quickly and cheaply to meet the needs of customers in these high volume corridors…" Rao explains.
He continued and said that if you want to send money somewhere, you don't always know what fees to expect on the other end.
This means that what the receiver gets, might not be the same amount that was sent.
Rao says that Ripple's tech is really useful especially when it comes to sending smaller amounts of money across the border.
He concluded that this could lay the foundation for machine-to-machine transactions that move as little as a fraction of a penny.
You can watch RAO address more Ripple-related interesting info in the video above.