Ripple Reveals The Vital Missing Ingredient For The Crypto Space In The U.S.
The U.S. is in a critical position with digital assets, more experts believe.
There's a stringent need for regulation in the crypto space, as we reported before.
The U.S. has to move towards regulation for the crypto space
Senior vice president of marketing at Ripple, Monica Long said that she thinks the U.S. government needs to move towards regulating crypto as soon as possible.
During an interview with Bloomberg TV, which took place on Monday, Long addressed what exactly smart regulation could do for the country.
"We are at a critical crossroads here in history where regulation in the U.S. that ensures responsible actors can use these technologies in a way that continues innovation will set the U.S. up for global leadership much like our regulatory frameworks did in the '90s with the internet."
The ideal regulation is not restrictive
Long says that the perfect regulation should be principle-based instead of restrictive, as reported by the Daily Hodl.
She also noted that regulation should classify cryptos "in a way that recognizes their fundamental differences."
She also spoke about the Libra project she cautions that it "remains to be seen" whether Facebook is a bad actor or a responsible actor in terms of the crypto space.
Long said: "Facebook shouldn't speak for the industry."
Brad Garlinghouse addresses Libra
Facebook's new project Libra triggered massive controversy in the crypto space.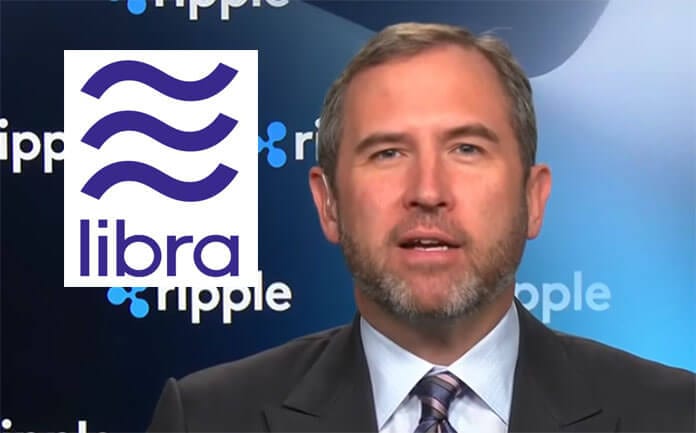 Ripple's CEO Brad Garlinghouse reveals his own thoughts about Libra.
He believes that the whole scrutiny that Facebook triggered is its own fault.
Since the social media giant revealed its cryptographic project to the public regulators and policymakers have grilled this corporation.
Ripple CEO is certain that this whole situation is Facebook's fault.
"I think Facebook is a bit, more than ambitious by following this part. Maybe they are arrogant to take the approach of announcing that they are going to create a native coin in their white paper," Garlinghouse said.