Ripple has been working hard to make cross-border payments easier, faster and cheaper, and the firm has been trying its best to replace SWIFT.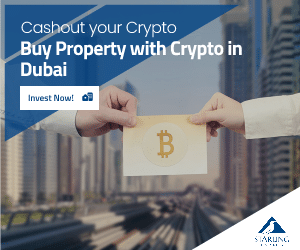 This is the traditional payments system that has been used by financial institutions and banks for decades now, but it became flawed and the need for innovation is imminent.
Making it easier to send and receive crypto and fiat
Ripple CEO Brad Garlinghouse said that there's a new payments coalition is focused on making it easier to send and receive both fiat and crypto.
Ripple teams up with more than 40 finance and tech companies to launch the Open Payments Coalition – this is a global payments network that allows users to transfer money across any platform using any currency.
This consortuim is aiming to implement the PayID which is an easy-to-read ID that is focused on connecting more than 100 million users.
This ID works across multiple payment networks and it's been created to allow users to send and get any currency regardless if it's digital or fiat money. There will no longer be the need for banking, routing, or credit card numbers.
Making the process of sending capital as easy as sending emails
It's been just revealed that during a new interview with CNBC, Garlinghouse said that the main aim is to make the process of sending capital as easy as sending an email.
"We've all had the experience when you ask a friend and say, 'Hey I need to pay you money. Are you on Venmo? Are you on PayPal?' Or outside the United States, maybe [they're on] AliPay or PayU. Isn't it funny, when I ask somebody for a phone number, I don't say, 'Are you on AT&T? Are you on Verizon?' I just get their phone number," he said.
He continued and explained that "The idea behind PayID is to simplify the ability to send someone money and make it as easy as sending an email. I don't ask someone whether they're on Google or Yahoo. I just send an email."