This Friday, during the CryptoCompare & MJAC London Blockchain Summit, Ripple's Dan Morgan, the Head of Regulatory Relations for Europe was also part of an exciting discussion.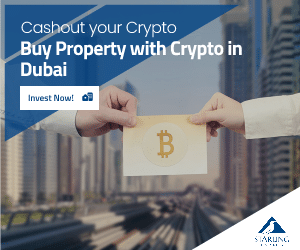 He made some pretty significant statements regarding Ripple.
Crypto Globe's Siamak Masnavi asked Morgan during the Q&A session what are his thoughts about regularity clarity in the various markets that Ripple is currently operating in.
He also asked his whether it's true that Asia and Latin America were the two locations in which Ripple is enjoying the strongest presence at the moment.
"It's very early days, but we see the biggest appetite in Asian markets, regarding demand, so remittance demand, whether it is corridors that are under-served because correspondence banking is too costly… So, we feel that there is demand," he responded.
Morgan continued and said that "Liquidity, regarding digital assets, most liquidity we have… is in Asian markets by some distance."
He also addressed regulatory certainty as the third factor. He said that Asia definitely has the biggest appetite and in Thailand, Siam Commercial Bank is active regarding settlements and digital assets activity.
Higher demand in Asia
Ripple said back in September that the ineffective management of global liquidity has been a hurdle for cross-border payments all over the globe, especially in the ASEAN region.
As a result, cross-border payments have high fees there. Ripple wants to fix these issues.
Ripple, one of the most advanced companies in the blockchain market
Just recently, Cory Johnson, the Chief Market Strategist at Ripple, talked at the Techonomy 2018 conference about the vast subject of crypto space.
He said that Ripple is one of the most advanced companies in the entire blockchain market.
Johnson also said that when they developed XRP, they were trying to create a Bitcoin 2.0.
They added privacy on transactions and solved the scalability issue that Bitcoin is faced with at the moment.
"The guys who made XRP, they looked at the white paper that Satoshi wrote about Bitcoin and said 'this is amazing,'" said Johnson.