Coinbase is one of the most important crypto exchange platforms all over the world. Any coin wants to get on board and get listed on the exchange because the benefits are many, but the main one of high visibility all over the world. All cryptos listed on Coinbase get a pathway to growth and massive exposure to new investors especially the ones in emerging markets such as the U.S.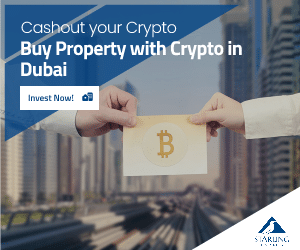 Ripple and 0x enthusiasts have been secretly (or not) hoping the cryptos to get listed, but unfortunately, the chances are pretty thin and here are the reasons.
Ripple (XRP)
Ripple is currently the third largest crypto by market cap, and one could think that it meets all the requirements to get listed on Coinbase. The exchange announced the adding of Ethereum Classic (ETC), and everyone wondered why not choose Ripple's XRP.
Revelations regarding bribery are not helping too much, and according to Coinbase, the crypto does not meet all the requirements, not to mention all the legal issues and pending cases involving Ripple. XRP continues to be classed as centralized with over 80% of the coins held by the parent company. Ripple keep claiming that the coin is not a security and Cory Johnson, head of marketing stated that "Coinbase never raised the issue of whether or not XRP is a security in our discussions about listing XRP. We're 100 percent clear, it's not a security. We don't meet the standards."
Regarding the pending cases that we just mentioned, two class action lawsuits allege that Ripple sells and promotes the coin aggressively.
0x (ZRX)
0x is an open-source permissionless protocol that enables users to use its token ZRX to trade any other ERC20 tokens on the Ethereum network. The whole hype surrounding the crypto led to the belief that someday, sooner rather than later, Coinbase would also list the crypto, especially since it purchased Paradex this year. The crypto seemed qualified because it meets all the requirements set up by Coinbase for its GDAX listing via the Digital Asset Framework.
ZRX meets all requirements involving decentralization, economic freedom and compliance with the laws.
The main reason for which it won't probably be listed on Coinbase has to do with the platform's recent developments. Coinbase is in the process of getting the regulatory go-ahead to start adding blockchain/crypto security assets. "If approved, Coinbase will be capable of offering blockchain-based securities, under the oversight of the US Securities and Exchange Commission (SEC) and the Financial Industry Regulatory Authority (FINRA)."
This development may mean that the exchange doesn't need to use the services provided by 0x (ZRX).
These are only speculations, so we'll have to wait and see what the future holds for both cryptos and the exchange platform itself.