Ripple's CEO Brad Garlinghouse spoke at the 2018 Stifel Cross Sector Insight Conference in Boston, and he had a shocking revelation to make for the audience. He stated the Bitcoin is "really controlled by China." The news magazine TheStreet first reported this on June 12.
Ripple's CEO claims 4 Chinese miners control 50% of Bitcoin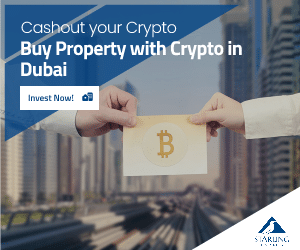 In a recent interview with Stifel tech analyst, Lee Simpson Garlinghouse addressed more topics related to the blockchain technology in general and the whole crypto space. That's when he claimed that Bitcoin is in fact controlled by China.
"I'll tell you another story that is underreported, but worth paying attention to. Bitcoin is really controlled by China. There are four miners in China that control over 50 percent of Bitcoin. How do we know that China won't intervene? How many countries want to use a Chinese-controlled currency? It's just not going to happen," were his exact words.
Garlinghouse calls XRP the best crypto for settlement
Ripple's CEO also discussed BTC's and XRP's technologies. He said that Bitcoin would play an essential role in the financial world, but it's mainly a short-sighted view.
Speaking about Ripple's XRP in the other hand he called it the best digital asset for settlement. He compared XRP's 4 seconds required to settle with BTC's 45 minutes required to settle a transaction.
Tether and Bitfinex caused half of BTC price surge
There's a new report issued by the University of Texas that suggests that Tether and Bitfinex triggered half of the BTC price surge from December 2017. The paper explained transactions patterns which highlight the fact that Tether was used to offer price support and manipulate crypto prices. It was also reported that purchases with Tether were timed after market falls and this resulted in Bitcoin price surge.
BitMex's reported on Ripple and XRP revealed interesting data
Back in February, BitMex reported that the structure of Ripple's consensus protocol suggests a more centralized structure of the crypto. The research team conducted an internal text using Ripple's technology. They installed and ran a copy of Rippled, the node operated by downloading five public keys from the Ripple server. It was reported that four of these needed to support a proposal in order for it to be accepted.
The report concluded that Ripple is "essentially in complete control of moving the ledger forward, so one could say that the system is centralized."