A new financial crisis could be less imminent with the help of cryptos, according to the latest reports coming from Ripple.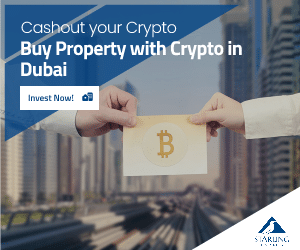 Ripple co-founder Chris Larsen says that XRP and similar digital assets could play a massive role in strengthening the global economy and helping prevent the next financial crisis.
Cryptos can prevent trillions in capital from being tied up
During the Money 20/20 conference in Las Vegas, Larsen explained how cryptos could prevent trillions in capital from getting tied up.
"Ten years out from the financial crisis, we still don't have the infrastructure, perhaps, to prevent the next one. And I think this is where digital assets can help because an efficient digital asset can solve some of the key problems in global liquidity," Larsen said.
He continued and highlighted the fact that "The world's got trillions and trillions of dollars tied up in liquidity, just to get around how clunky the movement of value is around the world."
He continued and explained that with the help of an efficient digital asset like XRP (which he made sure to highlight as THE most efficient) you would be able to reduce trillions in capital from being tied up.
He said that you could make instant transfers as a bank or payment provider/enterprise without having to have money pre-positioned across the globe.
Three ways in which RippleNet boost liquidity
Ripple also laid out three ways in which RippleNet which is the company's network of banks and financial institutions can boost liquidity.
The first one is traditional bank-to-bank fiat relationships aka nostro accounts.
The second one is third-party fiat relationships which allow banks to prioritize the nostro accounts.
The third one is the digital asset XRP which can be used by financial institutions and enjoy speed, scalability and low cost.
Larsen said that XRP becomes the on-demand liquidity pool for transaction parties.
Ripple has been adding more companies to RippleNet, and the last ones are Moneymatch, MoneyNetInt and The Commercial Bank of Ceylon.