Ripple has been working really hard for quite a while to boost the adoption of XRP.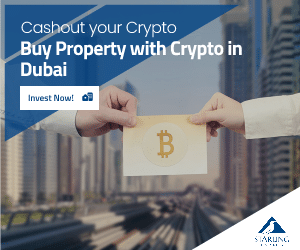 Ripple's XRP was recently in the spotlight after it was successfully integrated with the WooCommerce platform which powers 3.3 million online stores.
If you recall, a bounty was created that was supposed to go to the developer who manages to build a plugin that integrates XRP with WooCommerce.
Just one week and a half later, a developer called Jesper Walling has submitted a completed payment gateway plugin designed to allow WooCommernce users easily accept XRP as a payment option.
Wietse Wind has reviewed the code and instantly gave the developer the bounty which managed to reach $4,635 XRP.
XRP hits Microsoft Outlook
Now, Wietse Wind the lead of Ripple-backed XRPL Labs has just lent his support to a project that plans to bring XRP payments to Microsoft Outlook.
The Daily Hodl revealed that an independent developer called SchlaubiD is integrating the XRP Tip Bot's API into the mainstream email app as an add-on.
This will allow users to send XRP to anyone they please via email. This can be done even if the receiver doesn't have an XRP address.
This add-on is currently up and running on Outlook 2016 with support for Office 365 in the works.
The developer said that he would also explore bringing similar functionality to Gmail via an extension.
This is definitely another move made towards the mainstream adoption of XRP because it gets easier and easier to own the digital asset even if you don't have an address.
Overall, 2019 is supposed to be the year of mainstream adoption for the crypto space, after a bearish 2018 which has more of a maturation year for crypto.
Last year was a year which managed to separate the valuable projects from the weaker ones, and it's pretty clear that XRP is one of the most promising projects in the crypto space.