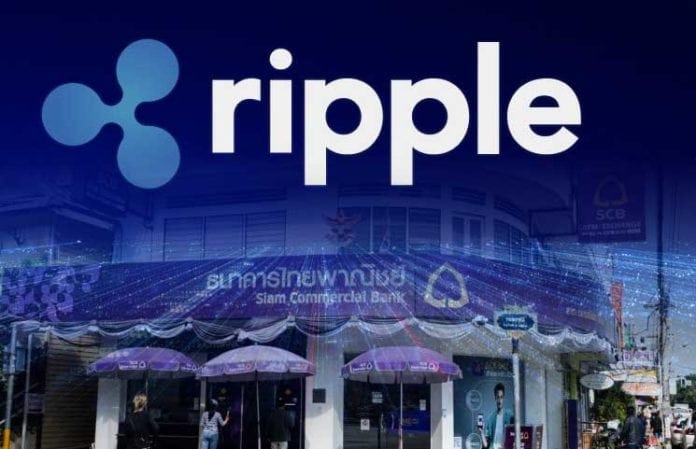 Ripple has been putting a lot of efforts in expanding the adoption of its products all over the world and it seems that they have been successful.
SCB expands the use of Ripple's tech
Just recently, Chief Strategy Office at Siam Commercial Bank (SCB) Paul Arriyavat revealed that their company decided to expand the use of Ripple's cross-border payment solutions.
"We invested in Ripple. We commercialized their technologies. They became our co-partners in solving these pain points I just mentioned," he said as reported by The Daily Hodl.
He continued and explained "We actually solved pain points for Thai migrant workers that live in Japan. We helped them send money home through 30,000 ATM machines. Beyond that, people ask, 'Ok, besides Thailand, what can we do?' We looked at our presence in the regions. Cambodia, we have Vietnam, we have other countries. So we said, 'Ok, let's do that.'"
It's also important to mention that SBC has already confirmed that they are using Ripple's xCurrent in order to move money.
This is important to mention in order to avoid any confusion just like the one that has been made by Santander when they said they're using XRP to move money, when in fact they were using xCurrent which is not powered by XRP.
Anyway, back in December, Ripple CEO Brad Garlinghouse offered a hint that the company might also start using xRapid.
Ripple's tech also expands in Europe
Pierre Gramegna, Luxembourg's Minister of Finance, seems to have reportedly hinted at the acceptance of Ripple's tech in his country.
As expected, this gave the XRP Army of fans the faith that the event could lead to mainstream adoption in Luxembourg and also other European countries as well.
Just a few days after XRP received the security clearance by the Luxembourg Private Equity and Venture Capital Association (LPEA), Gramegna hinted on the acceptance of Ripple's tech solutions in his country.