Singapore Becoming A Prominent Factor In Asia On Spreading FinTech Awareness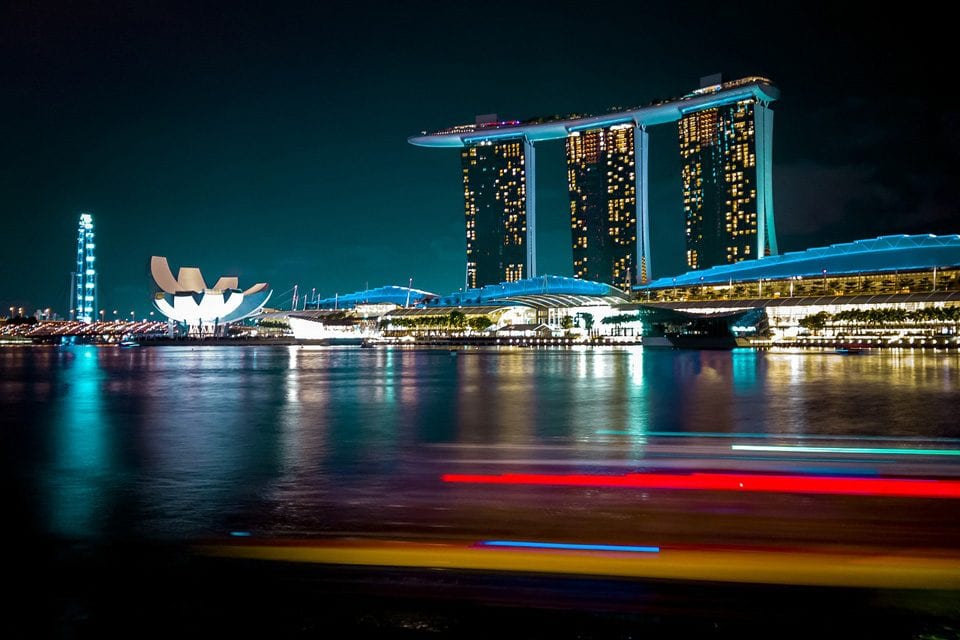 Singapore continues increasing their blockchain network because news has been released regarding members of the central banks for both Singapore and Hong Kong, which a total of 20 global banks and financial institutions are joining the country's network. With Singapore and Hong Kong's agreement or collaboration to increase on aiming to digitize both country's trade finance using distributed ledger technology (DLT), adding these 20 global banks will truly benefit within the financial sector due in part of this partnership agreement. Along with aiming to digitize, this project is designed to reduce risk and fraud too. When the agreement between both country's was agreed, a person mentioned that now is the right time for finances to moves toward the digital era, and that Singapore and Hong Kong are two country's that are making this a reality, and that "smart banking" is started in Hong Kong.
Strength Within Both Singapore and Hong Kong
Adding 20 global banks to Singapore's blockchain network will only strengthen and not weaken the country. Effective smart banking and new global standards will be implemented, aiming to trace global trade flows between both Singapore and Hong Kong. This is called Global Trade Connectivity Network, or GTCN.
Privacy
There are lots of concerns regarding data and transaction privacy, which regulations are being written and signed into law in these two countries. Since global threats do occur, a plethora of monitoring and security are being considered.
One Agreement After Another
The central banks in Singapore are constantly looking to increase awareness of FinTech within the country, and nothing is slowing them down when it comes to making currencies digital. Singapore has already a signed agreement with Hong Kong, now the central banks has also made an agreement with the banks of the Philippines, which now allows for cross-border payments over a blockchain between both country's markets. Singapore's agreement on raising awareness in the Philippines is called a "FinTech Co-operation Agreement," which the central banks of Singapore are working alongside the Bangko Sentral ng Pilipinas (BSP), with the goal in mind of establishing ties while promoting FinTech. The Bangko Sentral ng Pilipinas is a world-clasz monetary authority and catalyst for a globally competitive economy and financial system. Bangko Sentral ng Pilipinas is committed to promoting and maintaining price stability and providing proactive leadership in bringing a strong finance system that is conducive to a balanced and sustainable growth of the economy. Through this agreement with the central banks of Singapore, makes its finance system even more stronger. Through this agreement, the two central banks will share emerging FinTech trends and developments, while creating more job opportunities/startups for people to work at. The two central banks are committed to making the finance system more efficient. Singapore hopes to make agreements in ever Asian country, making the banking and finance system more aware and efficient.
Digital Currencies
Singapore is home to many FinTech endeavors, which some includes an MAS-backed vision on creating a digital Singaporean dollar. Early of 2017, MAS revealed information regarding Phase 1 of "Project Ubin," which concluded with digital tokens of Singapore's national currency that's issued on a private Ethereum. Singapore will be concluding its experiments for "Project Ubin" with the country's own digital currency in 2018.
For the Philippines, the BSP did issue regulations when it comes to bitcoin exchanges, thus legalizing it in the country, and making it one of the earliest countries to legalize bitcoin.
FinTech and digital currencies is definitely on the rise in Asia, and the other countries are looking to also follow, making the financial system more efficient, while also being secured from hackers and threats.