It has been revealed that there are a few altcoins that are seeing mini-bullish moves, according to the latest reports coming from Santiment. Check out more details about this below.
Altcoins see bullish moves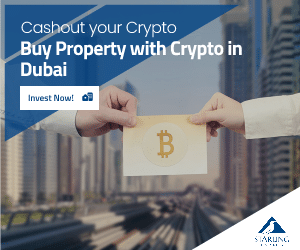 Blockchain analytics platform Santiment made sure to say that there is a handful of altcoins are experiencing mini-breakouts as Bitcoin (BTC) trades near $30,000.
Currently, BTC is trading close to $30,000. Per Santiment's analysis, Solana (SOL), Arbitrum (ARB), Monero (XMR), and Stellar (XLM) – a competitor to XRP – are experiencing gains due to the redistribution of profits from Bitcoin's recent rally and the hype around the recent spot Bitcoin exchange-trade.
"As Bitcoin continues its week-long ranging between the $29,000 and $31,000 level, altcoins are showing signs of benefiting from the profit redistributions from BTC's pump. With ETFs creating more trader exposure, trader optimism is beginning to emerge."
According to Santiment, there is an increase in trader exposure, and trader optimism is starting to emerge. XLM is currently experiencing the most significant rally at 12%, followed by ARB at 7%, and both SOL and XMR at 5%. In the last seven days, Stellar has seen an 18.3% increase and is currently trading at $0.10.
Arbitrum, Ethereum's scaling solution, has increased by 2% in the last seven days and is now worth $1.14. Solana has also seen a 4.8% increase in the last seven days and is trading for $17.76, while Monero's current value is unknown.
Santiment also stated the fact that deep-pocketed investors moved massive amounts of altcoins on Wednesday, making it one of the top three days for whale transactions so far in 2023.
"With altcoins becoming significantly more volatile this past week, data indicates that several assets have seen major transfers worth $10 million + today, easily making it a top three highest whale movement day of the year. Keep an eye on MATIC, CHZ, CRV, and even USDT."
Stay tuned for more news from the crypto space and make sure to check out the markets as well.