Solana has been making headlines a lot this year due to the multiple achievements that the project had. Now, another exciting achievement pops up, and you can check out all the juicy details below.
Phantom launches new burn feature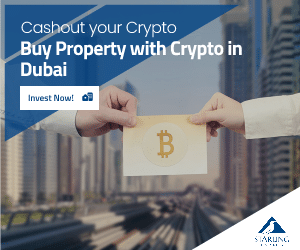 Solana-based wallet provider Phantom has launched a new burn feature.
This allows users to remove spam nonfungible tokens (NFTs) sent by scammers.
According to a Thursday blog post from the Phantom team, the new feature is accessible via the Burn Token tab in the Phantom wallet app.
It's also important to note the fact that this allows users to receive a minuscule deposit of Solana (SOL) each time they use it:
"We're still in the Wild West days of Web3. As the crypto ecosystem grows, so have the number of bad actors looking for ways to steal user's funds. The rapid growth in popularity of NFTs has led to an increasingly prevalent method of attack for scammers – Spam NFTs."
As Cointelegraph notes, Spam NFT generally prompts the receiver to click a link to mint a free NFT.
If they complete the process, on the other hand, their funds end up being drained from their wallet.
It's worth noting that otherwise, the link will ask the receiver to input their seed phrase, resulting in the same outcome.
"These scams are becoming increasingly more sophisticated. For instance, after a contract address and domain are identified as malicious, scammers can change the metadata of an NFT to try to avoid being blocklisted. It can feel like an endless game of whack-a-mole," the blog post read.
5/ We are also collaborating with @blowfishxyz to introduce a more advanced phishing warning system today.

When spam NFTs trick users into using a misleading site, we issue a warning on any malicious transactions that could compromise their assets or permissions.

— Phantom (@phantom) August 17, 2022
Regarding SOL's price today, at the moment of writing this article, SOL is trading in the green and the coin is priced at $40.91.