Solana has been making headlines a lot during the past year due to the many achievements that the project has been seeing. Check out the latest reports about SOL below.
SOL creators addresses the project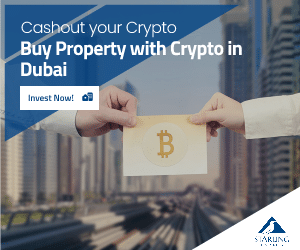 The co-creator of Solana (SOL) is revealing his end goal for the high-throughput blockchain and major Ethereum (ETH) rival.
In a new interview with Scott Melker, Anatoly Yakovenko made sure to explain the fact that the speed of this blockchain will help the project become the benchmark system for all global financial data. It will do this by eliminating market inefficiencies.
"This is like my science fiction end goal for Solana is that when news travels around the world, state transitions travel at the same speed as news, by the time that news hits a Bloomberg terminal in New York, the price of whatever that thing was reflecting is already being propagated through Solana."
He continued and said the following:
"So when a trader looks at a market at NYSE (New York Stock Exchange) or Solana it's the same price. It means there's no real arbitrage allowed. That will require a lot of work. We joke that if we have to do it, we will build a neutrino-based communication between nodes to cut through the center of the earth to reduce latency."
The crypto entrepreneur said that in order for Solana to become dominant, a big breakout of adoption of the next big application on its blockchain would be crucial to get things done.
"I think the key part that would be awesome and like a win is if we do see that like 100 million user breakout application happen on Solana. And, I don't know what that is, but, to me, if like the Facebook or whatever equivalent of NFTs [non-fungible tokens] gets built on Solana, that would be, I think, how we win… and what that would mean, I don't know."