The acquisition of crypto exchange Gopax by Binance is experiencing delays from the South Korean Financial Services Commission, citing the ongoing SEC lawsuit against the company as one of the reasons. Check out more details about this below.
Postponing ownership transfer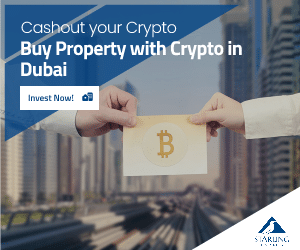 Local media outlet Newspim reports that the transfer of ownership has been postponed by the FSC. The acquisition had already been delayed due to allegations of money laundering at Binance, but now it faces further delays because of the ongoing lawsuits by the CFTC and SEC against the exchange.
The acquisition by Binance has affected some Gopax customers, particularly those who used its product Gopay which incurred bad debt following the downfall of crypto exchange FTX. To address this issue, Binance has disclosed plans to cover the shortfall.
According to Gopax, even if the US government seizes Binance's assets, it will not have any impact on the funds used to compensate Gopay.
"Binance has bases in many places, and we understand that funds for Gopay repayments are coming from a holding company based in Ireland," a spokesperson told Newspim.
The Block continued and revealed the following about what they said:
"The funds are not solely from Binance, which belongs to a holding company in the United States, but are a relief industry fund created by contributions from partners and early investors."
In February, Binance announced its acquisition of a majority stake in the exchange. The acquisition was funded by Binance's industry recovery initiative, as stated by the company at the time of announcement.
Binance delists privacy coins
The Block online publication said that effective June 26, a measure will be implemented that will affect 12 privacy coins, namely Decred, Dash, Zcash, Horizen, PIVX, Navcoin, Secret, Verge, Firo, Beam, Monero, and MobileCoin.
Cryptocurrencies known as privacy coins are specifically designed to ensure anonymity in transactions. They use advanced technologies, such as zero-knowledge proofs, to obscure transaction details and make it challenging to trace the sender, recipient, and transaction amounts.