Rumors that a potential partnership between the two competitors Ripple and SWIFT is in the cards have eventually come to an end.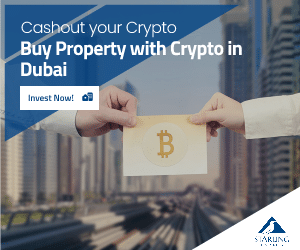 The global payments network SWIFT denied some of the latest rumors that have been floating in the cryptosphere claiming that they plan to integrate Ripple's solutions for cross-border payments.
SWIFT is updating protocol standards
SWIFT is updating its protocol standards this month, and they recommend their clients to upgrade to the company's new global payments platform called Swift gpi.
News involving this upgrade has led a lot of voices to speculate that Swift gpi is planning to make RippleNet and the XRP-powered solution xRapid available to thousands of banks on the SWIFT network.
Ripple has recently attended at a recent SWIFT Sibos conference that took place in Sydney, Australia and this event also led to confusion.
Some enthusiasts were confident that this was a sign that SWIFT and Ripple would definitely release a joint announcement.
A while ago, despite all these rumors, a SWIFT spokesperson said that there is nothing true in these claims.
During an interview with Finance Magnates, the spokesperson stated that "I'm not sure where those rumors are coming from, but the upcoming standards release … is entirely unrelated to RippleNet."
They continued and explained that "Its primary purpose is to ensure all payments include a tracking reference (UETR, Unique End-to-end Transaction Reference) which will allow banks to track their gpi payments end-to-end in real time."
Ripple also denied rumors involving a potential partnership with SWIFT
After announcing that the company plans to participate at SIBOS, Ripple was surrounded by rumors claiming that they are planning to team up with SWIFT.
Ripple's attitude towards SWIFT has been highlighted various times in the past, and there have been more executives from the company who have been making it clear that Ripple is not interested in teaming up with SWIFT.
Marcus Treacher, the Global Head of Strategic Accounts at Ripple, tweeted the following words from the conference:
"Swift at sibos today: 'The benefits of DLT are promising, but delivering it is still years away.' There are over 100 financial institutions with access to instant payments across 40 countries and six continents who would say otherwise."