According to the latest reports, it seems like tech giants Apple, Google, and Amazon will be disrupted by the AI. This is what Ark Invest's Cathie Wood said, and below, you can find out more details about this.
Cathie Wood addresses tech giants and AI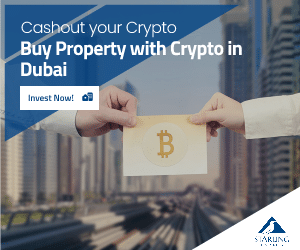 It's been just revealed that Cathie Wood of ARK Invest said recently that the ruling giants of the tech industry are at risk of being disrupted by AI.
According to an interview with Bloomberg, as reported by the Daily Hodl, Wood stated that ChatGPT has the potential to improve Google's offerings.
More than that, it could also destroy them by taking away the tech giant's advertising revenue.
She also says that it's the same case for Apple.
"For Google, ChatGPT was either the worst thing that has ever happened to it, or maybe the best thing. We tend to think it's going to be disintermediated, though, by ChatGPT and other chatbots. We are not going to need the kind of search and therefore advertising that drives Google's model, so we do worry about that one and… Apple."
Amazon could fall victim to AI as well
She also stated the fact that Amazon could potentially fall victim to the advancements in AI technology, particularly if a bot like ChatGPT becomes proficient at scouring the internet for products and their pricing information.
"There are many people who think that even Amazon is going to be disrupted, not only by social commerce – so people just shopping through Instagram and other social media sites [like] Pinterest – but it also could be disintermediated if consumers use ChatGPT and other AI tools to say 'I want exactly this kind of item at the cheapest price anywhere in the world,' and It will go directly to that source."
She continued and said the following:
"So any platform that has served as an intermediary is at risk, we would say."