Tron has been making pretty significant moves lately. The latest one is that they're teaming up with Tether in order to integrate USDT on the Tron blockchain.
Supporting the Tron ecosystem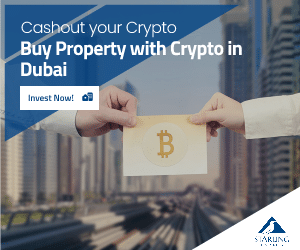 A new TRC20-based USDT will be able to broaden the network's capabilities, and it will enable interoperability for Tron-based dApps and protocols, says a press release that has been shared with The Daily Hodl.
Justin Sun announced on Twitter, that having its own stablecoin will help the entire Tron ecosystem and it will also make it much easier for institutions to access the Tron blockchain.
Community feedback
As expected, the Tron community showed nothing but enthusiasm after reading Sun's announcement.
Someone said "This is great News!! We appreciate all the steps you are taking Justin. I wish everyone were patient. @Tronfoundation and @BitTorrent have their sh*t together guys. Rome is being built brick by brick; you got to be patient."
A Twitter user wrote that this is "really amazing !!! the world will finally have a cheap and fast stable coin !!! it was long needed! thanks, Tether !! Thanks Tron!"
Someone else appreciates the stablecoin market and says: "Thank you for doing a lot, Justin 😍 Stablecoin market is a potential landmark of the crypto adoption but still is too weak as we have only 1-3 serious players. TRON has to be there to make the market stronger."
USDT token will be integrated in Q2 2019
The stablecoin will be integrated in the second quarter of this year. Tether's USDT is a stablecoin that's designed to be pegged to the US dollar.
"Adding Tether to its blockchain enables Tron to greatly elevate its existing decentralized applications (DApps) ecosystem, improve overall value storage, and increase Decentralized Exchange (DEX) liquidity. It also makes the blockchain more accessible to the enterprise-level partners and institutional investors," the announcement reads via The Daily Hodl.