At the end of February, Tron experienced a hard fork which upgraded the protocol.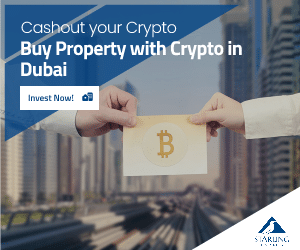 The primary goal of this hard fork was to provide enhanced security and brand new features, including multi-sig wallets.
This triggered a lot of excitement in the community, and the hard fork has been successful.
Tron sees a massive increase in the number of wallets
Tron is happy to celebrate that there's been a significant increase in the number of users especially at the end of February.
It has been reported that in just a couple of day, on the 27th and 28th of February, there have been 77.105 new wallets added to the Tron network. Now, Tron flaunts 1,978,032 accounts on Tron network, says ZyCrypto.
Justin Sun talks crypto space
It seems that Sun is confident that Bitcoin has already hit its bottom.
During an interview with Chinese crypto outlet Huoxing, Sun said that the bear market is over now and he expects BTC to stay above $3,000 and reach about $5,000 by the end of the year.
"For this year, I think Bitcoin will fluctuate between $3,000 and $5,000. The opportunities for market breakthroughs this year include the explosion of the DApp ecosystem, the large-scale application of the Lightning Network, and the three major opportunities for BitTorrent's 100 million users to enter the cryptocurrency market," Sun stated.
2019, a better year for crypto
This year is expected to be a much better year for crypto regarding prices but especially mass adoption.
The digital assets' prices have started to move during the past days, showing that indeed the market managed to escape the bear dominion.
https://twitter.com/JoshRoomsburg/status/1100183357525250048
And regarding the subject of crypto mass adoption, there have been a lot of moves and achievements in the crypto space lately which are clearly leading to this huger goal of the crypto space.
Price-related predictions are also intensifying these days.