The decentralized nature of crypto has always been the focus in the space.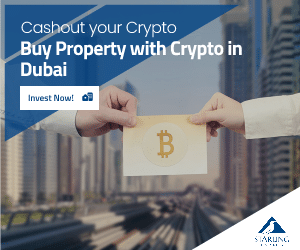 Even though Ripple, for instance, has been accused of centralization of its XRP, the important names at Ripple such as Brad Garlinghouse and Cory Johnson (who is no longer on board with the company) have always made sure to highlight that XRP's nature is completely decentralized because the coin would exist without Ripple, the company, as well.
According to TodaysGazette, the supreme battle between the core decentralized coins is between XRP, Tron (TRX) and Stellar (XLM).
XRP, overcoming SWIFT for cross-border transactions
Ripple and XRP have been trying to replace and overcome the flaws of the traditional payments system SWIFT, and their achievements seem to have been successful.
Euro Exim Bank, for instance even ditched SWIFT in order to user Ripple's payment solution and to be able to achieve safer, faster, less costly and instant transactions.
Stellar (XLM) is making payments solid via the Blockchain
In the race to grab the cross-border remittance market, XLM is "not only giving XRP a run for the money but is also pushing its options to the end-users," according to the online publication.
They also say that XRP is "the darling of banks," but Stellar aims end-users.
Overall, both coins are enjoying positive results in the cross-border remittance area.
Tron (TRX) is decentralizing the Web
Before Tron's focus switched towards the Internet, it was interested in reinventing the entertainment industry through distributed ledger tech, says the online publication.
Now, its main aim is to make contents accessible to everyone without the involvement of third-parties.
"The idea of decentralizing the web is welcomed and will in the future, entrust contents to the curators and not merely under the centralized hold of distribution platform," according to TodaysGazette.
The trio above is living proof that the decentralized outlook of the blockchain is still here. All coins are great investment opportunities.