Justin Sun, Tron's founder and BitTorrent, the company's sync and share software app for downloading torrent files, announced a great victory: µTorrent Web managed to break the record of 1 million daily active users.
Justin Sun and BitTorrent announce the successful achievement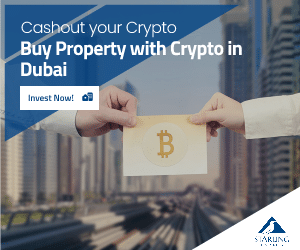 Here's what Justin wrote in the official tweet: "µTorrent Web already surpassed 1,000,000 daily active users! This new product officially launched a month ago offers a #streaming and torrenting experience. "
Meanwhile, BitTorrent also tweeted the announcement wherein it mentioned:
"Proud to announce that our Web-based torrent #streaming client, µTorrent Web, surpassed 1,000,000 daily active users. If you're waiting for a BitTorrent Web, rest assured that it's coming soon!"
Justin Sun acquired BitTorrent earlier this year in June.
The discussions and rumors of Tron purchasing BitTorrent have been floating around the crypto space since back in 2017.
There's also a history between these two parties worth mentioning in which Justin Sun sued BitTorrent over the violation of "no shop clause" post which he pleaded the court to issue a restraining order against the company.
A no shop clause basically means a letter of intent that acts just as an agreement between the owner and the buyer to block any other potential buyers from negotiating another deal for acquisition for a particular property.
Sun also achieved massive adoption for TRX when PornHub revealed that it supports the crypto.
The website had implemented TRX payments for its premium services.
Tron flaunts exciting achievements
Besides the success of BitTorrent and µTorrent, Tron also improved the features of TronWallet and future improvements are already in the making as well.
Tron also went a step deeper into the gaming industry as BitGuild launched a Tron-based world's first idle blockchain game.
So, Tron is currently getting ready to take the gaming industry by storm as BitGuild announces the world's first idle blockchain game based on Tron – Magic Academy.
The company plans to redefine the standard way in which players interact with their games. From now on, players will be able to buy, sell and trade game assets.
Tron has been seeing its best days, and Justin Sun could not be prouder as you can see on his Twiter account where he updates his followers on the latest achievements and developments.