Tron's founder and CEO Justin Sun recently tweeted that he became the latest participant of the Lightning Torch network.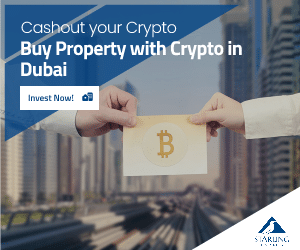 From Twitter founder Jack Dorsey to other huge names in the crypto space, the torch has been relayed at a global level.
Sun, in the spotlight for helping former BitTorrent employee
We recently reported that a Canadian crypto exchange was completely struck by the most unfortunate event.
Tron's Justin Sun was among the people who were terribly saddened by what had happened to a former BitTorrent employee – Tong Zhou who invested and lost all of his life savings. Sun offered him a job at BitTorrent.
He recently also donated $250k to a charitable health-related cause. Here's his tweet below:
The whole Tron community sees Sun as a hero now.
The Lightning Torch
Before Sun, the torch had found its way to the Binance CEO, Changpeng Zhao as well. He advocated the Tesla CEO Elon Musk to be the next participant. Musk has been silent on this proposal so far.
Jack Dorsey was also a part of this, and he appreciated the so-called "cool example" of Bitcoin Twitter experimenting on the Lightning Network, reports Coingape.
Speaking of Dorsey, he recently had an interview with podcaster Stephen Livera, and he shared his own plans to integrate Bitcoin with Square's mobile application.
Here's what he said: "It's not an 'if,' it's more of a 'when,' and how do we make sure that we're getting the speed that we need and the efficiency." He continued and said "We don't think it stops at buying and selling [bitcoin]. We do want to help make happen the currency aspect."
The Lightning Torch has been on a journey around the world, and it's interesting to note that a few transactions have been stolen.
"Lightning Torch was first initiated by Hodlonaut that involves a Bitcoin transaction sent between nodes on the Lightning Network. Here each one adds 10,000 satoshis and the pass it on to the next," Coingape notes.