Merry Christmas, and Happy New-Year!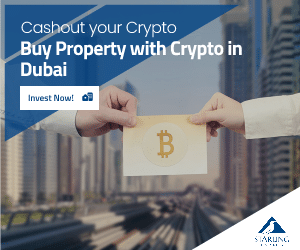 Well, we're through another week and the holidays are fast approaching! I hope your crypto-gains from 2017 allow for some time away from work to focus on the people you truly care about. We all should consider spending some quality time with the one's we love before gearing up for 2018! 😊 But as we settle down for our long-winter's nap, I want to give a friendly re-cap to my readers and new YouTube followers of the important changes that occurred in the past 48 – 72 hours.
Things happen so fast in crypto-space, and if you weren't paying attention to the massive movements within our new decentralized marketplace, you may have felt a little out-of-the-loop around the water cooler lately. Don't worry! I've got you covered with a quick recap as we move forward on this interplanetary adventure!
On the Verge (XVG) of a Breakout!
On December 20th, within 3 days of my article, appearing here at the Crypto Gazette (the absolute best online crypto-news platform available, by the way), Verge (XVG), which was sitting at $.06 as my article was published, indeed broke free from heavy resistance and soared toward the heavens. Exploding onto the news cycles and lighting up the chat-rooms, Verge (XVG) nearly tripled overnight before falling back to $.12 (where it seems to be holding steady). We should probably all consider catching the dip on this favorite of the anonymous transaction crowd, as its new higher lows likely won't last.
But Verge (XVG) wasn't the biggest news in the alt-world this week. No, something much larger shook the walls of our little spaceship as we made our course for the moon.
What Was That?
Watch out party people! The big-dogs were unleashed over the past days in an all-out brawl for territory within the crypto-universe. Like Jupiter and Saturn colliding, Bitcoin Cash (BCH) erupted onto Coinbase, immediately causing pandemonium as everyone and their mother scrambled for the exits in a rush away from their mainstream favorites. I am of course talking about the other members of Coinbase, Bitcoin (BTC), Ethereum (ETH), and Litecoin (LTC). You may still be waiting for a transaction to clear, as I am, anguishing with zero confirmations as we salvage what's left of our over-hyped dreams of striking it rich. But if you stuck with the long list of coins currently offered on your favorite alt-coin exchange, you were gifted with a brief influx of desperate money into almost all of our TOP-PICKS from the past week.
And if you were lucky enough to read my article (again in the Crypto Gazette, who has now surpassed 100,000 views per day and continues to grow!) then you saw the inevitable coming. Ripple (XRP) remained steady throughout all of this, waiting for the moment when the masses were truly distracted from a 24-hour circus of fear and loathing. And then, seemingly out of nowhere, this active volcano in the altcoin-space blew it's top, spewing the lava of new-found gains into the bank-accounts of it's HODLing believers in spectacular fashion. Ripple (XRP) may not be done yet, and I plan to use this a new store-of-value to hold gains from other coins, temporarily at least.
Nerd Coin – (TRON TRX)
Finally, There's Tron (TRX). If you remember, I like to call this one Nerd Coin. But don't get me wrong, I love this coin. And I'm not done with this bad-boy of the crypto-gaming world yet! As a matter of fact, the Tron Foundation just released news that they will be listed on OKEx THIS FRIDAY! With over a billion-dollars of volume traded on the exchange, this well-timed move should give a boost to all the geeks, dorks and goobers in the gaming forums on your favorite social-media sites this weekend!
So Happy Holidays Party People
That wraps it up folks. Half a week in crypto space is like a lifetime back on Earth, so strap in and get ready for the next leg of our astral-adventure. And if you feel like you're ready, there's still room on this rocket-ship! Subscribe to my YouTube channel, smash the like button, send me an email at [email protected] and don't forget to skim a little off the top once-in-a-while. After all, it's Christmas. HO HO HO!