Are you Ready to Blast off?!
Well hello there party people! It's been a wild week in the crypto-space, and we're just warming up! Got your rockets ready? Our engines are checked and our forward-thrusters are operational, so sit-down and strap-in as we blast-off to the moon in 2018!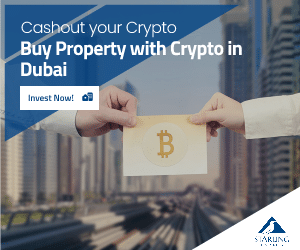 If you haven't already, get your self a Binance account and join me as we watch the world of alt-coins unfold before our very eyes. It's my main exchange, so whether you're following me here at The Crypto Gazette, or on my YouTube Channel, if you want to see first hand how I'm picking the next generation of altcoins, use the link, transfer some Ethereum over from your Coinbase account and climb aboard! There's still room on this rocket!
But before we launch ourselves into the crypto-universe of alternative currencies and lay the foundations for this weeks lessons in financial sovereignty,  I thought we should review some of last week's TOP PICKS and see how they did!
Top-Picks – Po.et (POE), TRON (TRX), IOTA (MIOTA)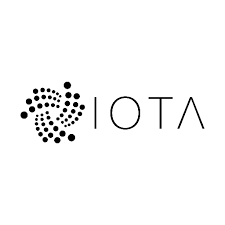 Let's start with the little guys! Po.et (POE) broke out this week on almost no news! That is, other than this article where yours-truly called it for anyone willing to listen. This small team with a big product is keeping quiet, not allowing for the irrational exuberance of wannabe HODL'rs to get them off track! Po.et (POE) climbed to 3 cents on Binance, more than doubling since my article came out. Though quiet, the team looks like they're ready for another tranche of support to boost them to the next level. I'll be a long term HODL'r of this undervalued beauty, but I won't be surprised if a short-term dip comes from the pump-and-dump action of this super-hot market!
What's next? O yeah! You can't forget TRON (TRX), or Nerd Coin as I like to call it. Nerd Coin unleashed the fury over the past week, nearly quadrupling since the time of my post. This one is a favorite of mine. It could go down 50% and I'd still HODL. So, if you're upset by my nick-name for this fantastic buy, get over it! The product is solid, and in this upside -down universe of alternatives, nerds are cool…. right?
Finally, let's talk a little about Iota (MIOTA). Having botched their Microsoft partnership, or rather, clarified the lack of one to their investors (ouch), this fantastic find on the list of next-gen altcoins suffered from a bit of a set-back. And how long did that set back last? Almost a week! lol. That's like a year in the crypto-space, but do you remember who told you to HODL? Only Micah C. Miracle with The Crypto Gazette, that's who! Iota popped to over 5 bucks, setting an all time high over night! Who coulda thunk it?
This Week
I'll be revealing my top picks for this week one-by-one over the next days, so don't get left behind. Though I can't say too much yet as I want you guys to engage with my articles as they appear in your feed, I dropped a hint a couple of days ago about my current favorite.
Everyone knows the real money comes from getting in early and there are a number of ICO's ready to shake-up our spaceship with some serious crypto-turbulance! Some real opportunities are opening up this week, my friends, so pay attention.
It was an amazing year for crypto-currency, and the frenzied mania surrounding our favorite topic keeps swelling with anticipation. 2018 is right around the corner, so follow me at The Crypto Gazette, subscribe to my YouTube channel, and get ready to blastoff into a brand-new year! There's no stopping this rocket once it get's going… and we haven't even started!