UNICEF France Decided To Accept Cryptocurrency Donations
The United Nations Children's Fund (UNICEF) has recently informed that UNICEF France decided to accept cryptocurrency donations. This decision follows a whole bunch of crypto-related initiatives the organization adopted in 2018, so far.
Now, UNICEF France allows donors to give away money in 9 cryptocurrencies, including Bitcoin Cash (BCH) and Bitcoin (BTC), among others.
The United Nations Children's Fund, known as UNICEF, is a famous humanitarian and developmental assistance organization based out of New York, the United States, and struggles to help children and mothers across 190 countries, especially in Africa and Asia.
However, even though UNICEF France has just adopted cryptocurrency donations in 9 crypto coins, UNICEF as a whole had used cryptos in the past to ease up the funding of its projects around the world.
Even more, earlier in 2018, UNICEF launched a donation program in which people could donate computing power for the organization to raise fiat money via crypto mining.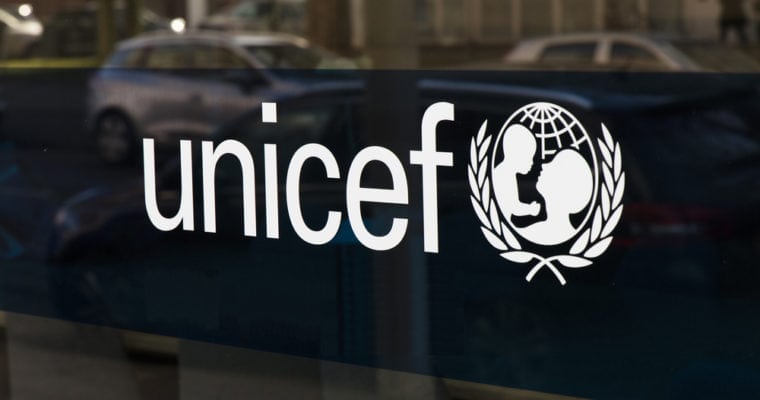 UNICEF France accepts cryptocurrency donations
Besides the before-mentioned donation project based on crypto mining UNICEF launched earlier this year, which mined Monero (XMR) via CoinHive, the organization also introduced a similar project to assist the children in Syria, affected by the civil war.
That latter program was mining for Ethereum (ETH) using the donors' computing power.
Now, UNICEF France decided to accept cryptocurrency donations in 9 different cryptos, including BCH and BTC.
"Cryptocurrency and blockchain technology used for charitable purposes offers a new opportunity to appeal to the generosity of the public and continue to develop our operations with children in the countries of intervention," said Sebastien Lyon, director of UNICEF France.
Also noteworthy is that increasingly more charity organizations adopted cryptos to raise funds, including initiatives such as those implemented by Electronic Frontier Foundation, Multidisciplinary Association for Psychedelic Studies, WikiLeaks, Antiwar.com, Watsi, Water Project, Code to Inspire, Bitgive, and Epic Change.